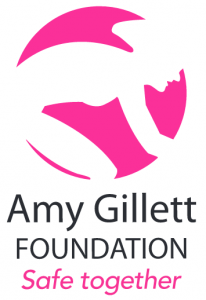 Address
G05, 181 St Kilda Rd
St Kilda
Victoria 3182
Our Mission / Objective
The Amy Gillett Foundation is a national organisation with a mission to reduce the incidence of serious injury and death of cyclists in Australia.
Help us to create a safer cycling environment in Australia.
Our Services
As Australia's leading cycling safety organisation, the Amy Gillett Foundation continues to promote actions to make cycling safer in Australia, such as:







'a metre matters' laws across Australia, to make sure drivers overtake cyclists safely














safer vehicles and safer speeds














investment in cycling infrastructure














educating cyclists to respect and obey road laws and be safe and responsible road users














teaching drivers how to share the road safely with bikes, including during driver education.







Projects in Progress
The Amy Gillett Foundation's a metre matters campaign has spearheaded the national effort for state and territory governments to improve safety for cyclists by specifying minimum distances for overtaking bike riders.
SA, QLD and TAS have permanent a metre matters laws in place, with two year trials underway in NSW and the ACT, and a trial pledged by the newly elected WA Government.
Our People
CEO
Leadership Team
Simon Gillett – Executive Patron
Dr Marilyn Johnson – Research & Policy Manager
Pat Jess – Business & Commercial Manager
Martin Wells – Marketing & Media Manager
Sarah Dalton – Administration & Stakeholder Coordinator
Rachel Kininmonth – Events Manager Extraordinaire
Brad Speller – Finance Manager
Jack Zagorski – Volunteer
Marc Paradin – Volunteer
Names of Board Members