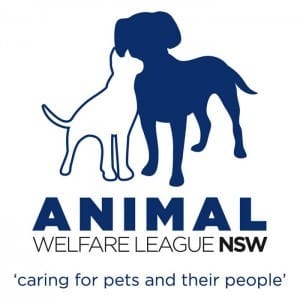 Contact
Name: Tara Cheesman
Position: Fundraising & Communications Manager
Phone: 02 8899 3333
Fax: 02 8777 4488
Mission / Objective
Animal Welfare League NSW has been caring for surrendered, neglected and abandoned animals for over 50 years. AWL is authorised to investigate allegations of animal cruelty under the Prevention of Cruelty to Animals Act.
Services
AWL operates two animal welfare shelters - Ingleside on the northern beaches and Kemps Creek south-west of Sydney. Both shelters care for surrendered animals until they find new homes. All adoptable pets are desexed, microchipped, vaccinated, wormed and flea treated.
All dogs are also on heartworm prevention. AWL shelters also offer pet boarding, with all fees being invested back in to the shelter to assist us with our welfare work.
The AWL Kemps Creek shelter is also home to the AWL veterinary clinic, which is a full service clinic open to the public 7 days per week.
Projects in Progress
AWL continues to support families and pets in need post the floods in far north NSW and QLD.
People
CEO
Names of Board Members


Alan Hunt - President


Philip Palangas


Jane Thomas


Alan Colling


Colleen Ringe


Rosalind Van Dam


Helen Powderly


Paul Silato


Margaret McMellon


Number of Employees
50
Number of Volunteers
100
Registration Information
ABN
88 000 533 086
Donation on Tax Deductible
Yes
How to Help
Wills and Bequests
Animal Welfare League NSW is financially dependent on donations and bequests to continue our vital work. A bequest to Animal Welfare League NSW will ensure that the protection, care and rights of unwanted, neglected and abandoned animals continues well into the future. It will also ensure that animal welfare issues of the future are identified, researched and promoted throughout the community.
For correct wording or a confidential discussion about leaving a bequest to AWL lease contact our Legacy Officer on 8899 3333
General Donations
Donations to Animal Welfare League NSW are tax-deductible and help us continue our vital work. We rely on the generosity of the community to help the many animals of all shapes and sizes who come into our care every year. You can donate to Animal Welfare League NSW in various ways:
Phone - 02 8899 3333
Mail - PO Box 137 North Ryde NSW 1670
Other support
Work with us
Volunteer
Animal Welfare League NSW values the effort and dedication of our volunteers. There are many ways people can help such as:


shelter volunteer


fundraising


event volunteer


vet clinic volunteer


branch volunteer


Annual Reports