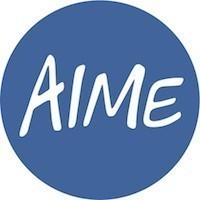 Contact
Name: Helen Caldwell
Position: Director, Partnering
Phone: 0414 898 986
Fax: 02 9310 3139
Mission / Objective
Our objective is to use mentoring as a tool to relieve the disadvantage suffered by Aboriginal and Torres Strait Islander people.
Our goal is to be working with 10,000 high school students each year by 2018 and to continue to increase our reach year-on-year.
Services
AIME provides a structured educational mentoring program for Aboriginal and Torres Straight Islander students to access at every stage of their high school education.
AIME has three delivery modes. The first is The AIME Institute mentoring sessions delivered on campus at our partner universities, the second is Tutor Squads where groups of mentors are deployed into schools to provide academic and tutoring support, the third is our one-on-one coaching, career and post-school transition support.
Students completing the program are proven to finish school and transition into university, employment, further education and training at the same rate as their peers – effectively closing the gap in educational outcomes.
In 2016 we are working with 6,000+ kids across the country.
Beneficiary Group
As a nation we all benefit by supporting our Aboriginal and Torres Strait Islander students, in high schools across the country, to reach their full educational potential.
Projects in Progress
AIME has programs running on various campuses of our 18 university partners across the ACT, New South Wales, Queensland, South Australia, Victoria and Western Australia.
We are keen to continue to deepen our engagement in the regions where we currently work and expand our reach further around Australia.
If you would like to see us working with more kids in a particular AIME region or want to help us get to new regions, please drop us a line: [email protected]
People
CEO
Jack Manning Bancroft,
CEO and Founder
Leadership Team
Jessica Timmins  COO
Marlee Silva  Co-CEO  (2016)
Helen Caldwell  Director, Partnering
Elsa Sosa  Director, Finance
Glenn Isemonger  Director, National School Partnerships
Amy Priestly  Director, Research
Jack Kirby-Cook  Brand Manager
Billy Marshall  People and Performance Manager
Names of Board Members
Geoff Lovell  Chair + Director + Audit and Risk Committee
Bronwyn Bancroft  Director
Paul Chandler  Director
Tom Dery  Director
Jason Eades  Director
Emma Hogan  Director + Audit and Risk Committee
Jack Manning Bancroft  Director + Audit and Risk Committee
Jeff McMullen  Director
Mayrah Sonter  Director + Audit and Risk Committee
Number of Employees
74 Indigenous staff 64 non-Indigenous staff
Number of Volunteers
2100+ program mentors 30+ professional mentors
Registration Information
ABN
31 081 797 652
Donation on Tax Deductible
Yes
How to Help
Wills and Bequests
WRITING THE NEXT CHAPTER IN YOUR LIFE STORY AND IN THE LIVES OF OTHERS
---
Making a bequest to AIME will ensure we can carry on with what we started back in 2005 and continue to achieve amazing outcomes in educational attainment for the kids we work with.
Your bequest will make impactful, positive and lasting change to the future lives of young Aboriginal and Torres Strait Islander people across the nation, and see them on equal footing with other Australians as they start their life journey beyond school.
If you are considering making a bequest to AIME and would like to learn more about the work we do and how we do it or any other aspect of AIME, we would love to discuss this with you.  Please get in touch: [email protected]
---
One person can change the world.  Rosa Parks
General Donations
EVERY DOLLAR BRINGS US CLOSER TO EDUCATION EQUALITY FOR INDIGENOUS AUSTRALIAN KIDS ACROSS THE COUNTRY
---
Philanthropic and personal donations currently make up 12% of AIME's funding base and are instrumental in enabling AIME to continue to reach more Aboriginal and Torres Strait Islander students each year.
In 2016 this funding supports 720 students to participate in the AIME program for one full year.
We accept online donations here on our website.
Or you can make donations via direct deposit:
AIME Donations Account
BSB: 062000
Account No: 13817526
Commonwealth Bank
---
Our goal is to see every young Aboriginal and Torres Strait Islander student finishing school at the same rate as their peers.
With your help, we will make that happen.
Other support
IN-KIND SUPPORT HELPS THE AIME WORLD GO ROUND
---
We are overwhelmed by the generosity of our supporters, from our partners who offer free expertise to assist with development of our program resources, to those who provide venues for our mentoring sessions, to others who make it possible for our program team to travel around the country to facilitate sessions;  through to the thousands of university students who give their time week after week – all to support the kids in our program to get through school.
If you have any thoughts about how you can share what you know or what you do with AIME, please let us know: [email protected]
---
We are working with 6,000+ kids in 2016 simply because of the generosity of everyone connected to AIME.
Work with us
Volunteer
UNIVERSITY STUDENT VOLUNTEERS ARE THE BACKBONE OF AIME
---
Without the generosity of university students we would not be able to provide the same level of support to the Aboriginal and Torres Strait Islander students who put up their hand to be part of our program.
Thousands of university students have given their time freely to AIME since our first program day back in 2005.
We encourage all currently enrolled students at our partner universities to apply to become a mentor.
Many of our mentors consider AIME to be one of the best experiences of their years at university as well as providing a unique opportunity to learn about Indigenous Australian culture.
If you would like to become an AIME mentor, please head here to complete an online application.
PROFESSIONAL MENTORS HELP US BE THE BEST WE CAN BE
---
We also have opportunities for members of the general public to share their skills, knowledge and expertise with our team as volunteer professional mentors.  If this is something you are keen to explore, please head to our website here.
---
Together we can be and do anything.
Annual Reports