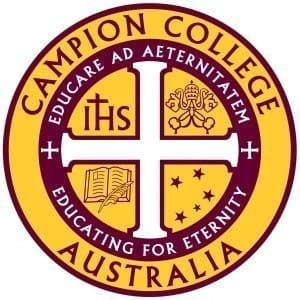 Contact
Name: Yvette Nehme
Position: Director of Development
Phone: 02 9896 9300
Fax: 02 9631 9200
Mission / Objective
The mission of Campion College Australia is to educate future leaders of society and the Catholic Church in Australia by a broad undergraduate program of learning in the Liberal Arts.
Projects in Progress
Campion College is planning a major development program on its spacious campus in the western Sydney suburb of Old Toongabbie. Buildings will include additional student residences, an enlarged library and range of academic teaching faculties, and a new chapel.
People
Registration Information
ABN
45 096 548 909
Donation on Tax Deductible
Yes
How to Help
Work with us
Volunteer
Annual Reports