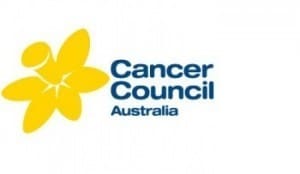 Contact
Name: Yvonne Meier
Position: Office Services Manager
Phone: 02 8063 4100
Fax: 02 8063 4101
Mission / Objective
Cancer Council Australia is the national peak non-government cancer control organisation. Our aim is to minimise the threat of cancer to all Australians through successful prevention, best treatment and support. We seek to lead a cohesive approach to reduce the impact of cancer, working with our members, the state and territory Cancer Councils, to undertake and fund research, implement awareness and education campaigns and provide information and support services to cancer patients and their families.
Projects in Progress
Cancer Council Australia and its members are the leading funders of independent cancer research and related activities in Australia. In 2016, research grants through Cancer Councils totalled more than $65.5 million. Cancer Councils directly funded $43.4 million, with a further $22.1 million contributed by our research funding partners.



Cancer Council 13 11 20 provides cancer information and support to callers and Cancer Councils around Australia take a lead role in prevention and education activities including skin cancer prevention, tobacco control and nutrition and physical activity campaigns.
People
CEO
Professor Sanchia Aranda,
Chief Executive Officer
Leadership Team
Cancer Council Australia has a skilled and dedicated team of expert staff, attracting people who are committed and socially-minded, and keen to work in a trusted and well-recognised national charity.



We believe that our staff are experts in their respective fields and, in this way, the quality and strength of their specialised work generates robust and effective outcomes for stakeholders.



Information about our Senior Staff can be found at: cancer.org.au/aboutus/seniorstaff
Names of Board Members
Our Board oversees the strategic direction and policy-making activities of Cancer Council Australia. Board members volunteer their time and expertise to help us achieve our mission.
Information about our Board can be found at:
cancer.org.au/aboutus/ourboard.htm
Registration Information
ABN
91 130 793 725
Donation on Tax Deductible
Yes
How to Help
Wills and Bequests
Through your will, you have the power to help us beat cancer and save lives.



For further information, or advice on the wording of bequests, contacts the Wills and Bequests Officer in your state or territory Cancer Council, or visit cancer.org.au/bequests
General Donations
Cancer Councils around Australia rely on public donations, bequests and fundraising activities to maintain our research, education and patient support services.



Your tax deductible donation will contribute to vital cancer research and clinical trials, support services for patients, their families and carers, and information and public education campaigns.



To donate online, visit cancer.org.au/donate



 
Work with us
Volunteer
The support of volunteers is integral to the efforts of state and territory Cancer Councils to reduce the impact of cancer on our communities.



Across Australia, more than 20,000 volunteers play vital roles in cancer prevention, fundraising, administration and providing information and support for people affected by cancer.



If you would like to volunteer, call 1300 65 65 85 or contact your state or territory Cancer Council.
Annual Reports