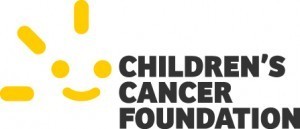 Contact
Name: Maria Quigley
Position: Community Giving Coordinator
Phone: 03 7001 1450
Fax: 03 9635 6611
Mission / Objective
To enable children with cancer to access the world's best treatment and support and to build awareness of childhood cancer in the community and within governments. We do this through:
• Supporting families through treatment
• Partnering with hospitals to deliver clinical excellence
• Building world class paediatric cancer clinical research
We strive for better and less harmful treatments and believe that every child should laugh, dance, play and live as only a child can.
Projects in Progress
Having a child diagnosed with cancer is the beginning of a journey that challenges the hardiest amongst us. Throughout that journey the Children's Cancer Foundation is there. Our work focuses on driving clinical research and support. See a full list of currently funded projects here.
FAMILY SUPPORT
The Foundation funds hospital employees, such as the Family Resource Coordinators at The Royal Children's Hospital and Monash Children's Hospital, to help navigate the overwhelming world of treatment. The Coordinators are the familiar faces, that bring light to the hospital ward, even during the toughest times. They are the shoulder to cry on and the friend to turn to for support and assistance.
CLINICAL CARE
As part of a holistic approach to a child's treatment, the Foundation funds programs that help children not only cope with the pain, but also help promote an environment of creativity and expression.
We have funded the salaries of medical consultants, nurses, nurse educators, pharmacist, dietitian, e-education advisor, play therapists, art therapists, music therapists, psychologists, neuropsychologists and many more to ensure the best possible outcome for a child.
Currently, the Foundation is funding Art Therapists and Music Therapists at The Royal Children's Hospital and Monash Children's Hospital, which is key to reducing anxiety from treatment. Working individually or in groups, Music Therapists and Art Therapists help children process the experience of illness, hospitalisation, medical procedures, separation from siblings and 'normal' life.
CLINICAL RESEARCH
The Children's Cancer Foundation is committed to building a significant program of clinical research to find new and kinder treatments for children with cancer.
Twice a year the Foundation invites hospitals nationwide and their associated research institutes to apply for funding through our grants program. See a full list of currently funded projects here.
People
CEO
Leadership Team
As Director of Research Partnerships at Murdoch Childrens Research Institute, Aileen worked with The Royal Children's Hospital and the University of Melbourne Department of Paediatrics and other external stakeholders developing research and clinical capacity. She was a board-level Publishing Director at Blackwell Publishing (now Wiley), both in Melbourne and in Paris where she established a European office, publishing books and journals across medicine, science and the social sciences.
Names of Board Members
Jeremy Smith – Chairman
Jeremy is a barrister specialising in commercial, property, employment and estate litigation. Jeremy joined the board of the Children's Cancer Foundation in 2009 and was appointed President later that year. Jeremy is the father of Linus who was diagnosed with a rare and very dangerous tumour, rhabdomyosarcoma, in 2007 at the age of 3 years. Linus is a happy and healthy boy now.
Anthony McGinn OAM – Deputy Chairman
Tony is Founder and Director of MCM Entertainment Group. Tony's son Ben was diagnosed with acute lymphoblastic leukaemia in 2000 at the age of 3 years. Ben is now a healthy teenager.  Six months into his son's treatment at Monash Children's, Tony joined the hospital's paediatric cancer parent support group, KOALA Foundation.  Tony was elected President in 2003 and Chairman in 2005 of KOALA Foundation and now acts as Deputy Chairman of the Children's Cancer Foundation.
Andrea Diprose
Andrea is a hospital scientist in diagnostic pathology. Andrea supported her son Stephen through almost six years of treatment for leukaemia. Sadly, Stephen did not survive. Andrea was a president of the KOALA Support Group and then a director of the then KOALA Foundation. Andrea also sits on the Children's Cancer Foundation Grants Committee.
Nat Lipiatt
Nat is Director of Three's a Crowd, a Melbourne-based strategic brand agency. Her career began in the Private Office of Jeff Kennett where she worked as a designer and photographer within the Communications Unit. Nat moved to private enterprise before founding Three's a Crowd in 2000.
Kevin Martin
Kevin is a chartered accountant in the professional and commercial sector. He was the Chief Financial Officer of a major Australian listed company for many years, a director of numerous subsidiaries in Australia and overseas. Currently, Kevin is the Global Financial Director of Ryco Hydraulics Group entities. Kevin was a director of both KOALA Foundation and the Children's Cancer Foundation prior to the merger in 2012.
Mary McGowan
Mary is a registered nurse in paediatric oncology, has been involved in many professional cancer nursing groups and is also closely involved in fundraising activities for several children's cancer community groups. Mary is the founding and current committee member of My Room and she joined the board of the Children's Cancer Foundation in 2002.
James Roche
James is an executive director of Roche Holdings and is a director of the Australian Davos Connection. James' past roles have included co-founder and owner of HealthCare of Australia Holdings and an analyst with Merrill Lynch investment banking group. James is the former Chairman of the My Room Trust which raises funds for the Children's Cancer Centre at The Royal Children's Hospital.
Number of Employees
5
Number of Volunteers
70
Registration Information
ABN
96 114 942 415
Donation on Tax Deductible
Yes
How to Help
Wills and Bequests
A gift in your will is a very powerful way to help children who are battling cancer by supporting breakthrough research and important family and therapeutic care.
There are many ways your legacy can make an impact for children. Your gift can go towards our Endowment Fund, provide families the support they need, provide children clinical care or go towards all the clinical research programs.
How to leave a gift in your will? Making your will is a personal and private process – it takes time to decide what's best for you. Discuss your thoughts with your family and friends and if you have any questions, we're here to help. Contact Maria Quigley on 03 7001 1450 or email [email protected]
General Donations
DONATE
Support our work to ensure children with cancer have access to the world's best treatment and support. Go here to make a difference.
FUNDRAISE
Throughout the year, special events and fundraisers offer a fun way to make a meaningful contribution to the Children's Cancer Foundation. From fun runs to balls – there are a myriad of ways to make a difference. Contact us to discuss [email protected]
PARTNER
The Children's Cancer Foundation is skilled at developing strategic, collaborative and dynamic partnerships that create maximum impact for children. There are a range of ways that your business can get involved.
To discuss the many beneficial ways that your organisation can partner with us please contact us.
Other support
SUBMIT A STORY
A personal story is a powerful way to connect and educate the public, donors, prospective partners and the government about the impact cancer has on lives. With you permission, we may publish your story on our website, social media pages or in marketing material. Your story might help us move mountains and raise vital funds to help as many children as possible. Please contact us to discuss your story.
Work with us
Volunteer
The hard work, passion and commitment of volunteers contributes greatly to our work. Why not volunteer your time and expertise or involve your school or workplace to help raise awareness and funds? Volunteering opportunities include:
Contact us to discuss your skills and availability.
Annual Reports