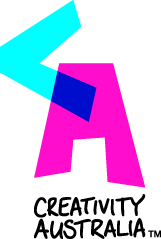 Address
Level 1, 10 Dorcas St
South Melbourne VIC 3205
Our Mission / Objective
Loneliness, and the depression which accompanies it, is the global epidemic of our era. Creativity Australia is building a happier, healthier, more inclusive nation. We bridge the gap between people experiencing disadvantage and those more fortunate through the neuro-scientific benefits of community singing.
With One Voice social inclusion and community wellbeing programs inspire people to find their unique voice.
We build supportive networks that help people connect to brighter futures. Together, we can change the world… one voice at a time.
Creativity Australia is a charity founded by award-winning social entrepreneur and soprano Tania de Jong AM.
Tania de Jong's TED talk 'How Singing Together Changes The Brain', has sparked global interest. Pilot With One Voice programs are now under development around Australia and the world.
Our Services
With one Voice
Creativity Australia's With One Voice program operates in Victoria, New South Wales, ACT and Queensland.
The choirs regularly perform and share their stories at festivals, concerts, conferences and special events.
With One Voice choirs are led by professional conductors and meet weekly, followed by supper. View choir locations.
Through the Wish List, participants grant one another wishes big and small: such as free music lessons, language and computer tuition, assistance with resumes, mentors and finding jobs. The choirs help people connect to whatever they need in life: friends, mentors, wellbeing, self-esteem, networks, skills and employment. Over 2500 wishes have been granted so far! Please be inspired by a short 3 minute video
Creativity Australia are especially proud of being awarded the 2016 Melbourne Award for Contribution to Community by a Community Organisation.
Our Beneficiaries
Our inclusive community choirs unite over 700 people aged 9 to 90, from all faiths and all walks of life: migrants, people with disabilities, job seekers, executives, seniors, students, refugees, asylum seekers and more. View member stories.
Neuroscience proves singing makes people happier, healthier, smarter and more creative. Through uniting more and more communities in song, Creativity Australia aims to create positive outcomes for people experiencing mental illness, disability, disadvantage, unemployment or homelessness.
It will make you happier, healthier and smarter... but the With One Voice program offers so much more.
With one Voice Choirs also help people find friends, mentors, improve wellbeing, unleash their creative potential, build skills and employability and find work.
Projects in Progress
With One Voice Social Franchise Start-Up Funding
Start-up Funding Overview
Creativity Australia is building a happier, healthier, more inclusive nation, through the neuro-scientific benefits of community singing. The With One Voice Social Franchise program is about building supportive networks, strengthening diverse communities and inspiring individuals to find their voice.
Together, we can change the world… one voice at a time. With One Voice choirs are led by professional conductors, rehearse weekly followed by supper and perform at community and corporate events.
To make it easier for communities to start their own choir, Creativity Australia is offering a limited number of start-up funding grants of $10,000. Successful applicants will receive the $10,000 start-up grant and join a 12-month intensive mentoring program to guide them through the process of building their own With One Voice Social Franchise choir.
In addition (and separate to the initial $10k start-up grant) individual communities may also apply for an allowance of up to $2,500 to support their conductor travelling to Melbourne to participate in the conductor training workshops to be held in early 2018.
How the With One Voice Social Franchise program works
With One Voice Social Franchise programs are set up and ran by local volunteers using the resources and materials provided by Creativity Australia. By establishing a local community choir under the auspices of Creativity Australia (as a registered charity) you hold a licence that enables the choir to raise funds to support projects and initiatives at a local level. The choir is set up as an unincorporated association under the umbrella of Creativity Australia. This includes an independent bank account which is jointly managed by the local choir volunteers and Creativity Australia.
Applications / Guidelines
Applications Open: December 13, 2017
Applications close: March 2, 2018
Application methods: Online
Website: http://www.creativityaustralia.org.au/choirs/start/
Guidelines: https://s3.amazonaws.com/files.formstack.com/uploads/2294141/40401159/349838398/40401159_information_for_starting_a_with_one_voice_program_7-9-17.pdf
Application: https://goo.gl/forms/6EjBhqoNmkF4Suaz2
Our People
CEO
Leadership Team
Names of Board Members
Registration Information
ABN
94 133 015 040
Tax Deductible
Yes
How to help us
Wills and Bequests
By including a gift to Creativity Australia in your will, you can not only help support Creativity Australia now, but also leave an important legacy that continues our ability to use the proven neuroscience benefits of singing to inspire community change.
You can also choose to set up a trust fund to continue your support of Creativity Australia and our work supporting lonely and isolated Victorians.
If you would like information on leaving a bequest to Creativity Australia please visit 
http://www.creativityaustralia.org.au/10-ways-to-help/donate-or-fundraise/
General Donations
 Donations and Partnerships
We are a Deductible Gift Recipient (DGR) 1 charity and all donations are fully tax deductible. This includes participant contributions.
It costs just $10 a week, or $500 a year, to support a person in need to attend a With One Voice choir.  We would love to partner with you to increase diverse participation in this transformational work. Our work is all about community wellbeing, alleviating disadvantage and inclusiveness.  With enough support we can continue to create transformational outcomes for disadvantaged participants and develop our strategy to reach more people and communities in need throughout Australia.
Here are some of the testimonials from our participants to illustrate the impact of these life-changing programs.
The With One Voice Giving Circle
The Giving Circle is a group specifically set up to thank and recognise all individuals that help to support disadvantaged participants through tax-deductible donations from $20 upwards. For just 2 coffees a week ($10 per week) or $500 per annum you can support someone for 12 months. By donating you are giving someone less fortunate the opportunity to be a part of the life-changing With One Voice program. You can support as many participants as you like, for as long as you like.
Other support
Sing for Good
Our online video community singing project Sing for Good (www.singforgood.org) helps us raise funds to change the tune for people in need through the With One Voice program. This joyful project has so far inspired more than 250 video entries from around the globe, generating around $170,000 in donations. View gallery and highlights video here.  Groups of 2 or more from families, workplaces, schools, choirs, sports teams… everyone's welcome to Sing for Good, whether you're a shower singer or an opera diva! A nursery rhyme, campfire singalong, club song or power ballad – the sky's the limit.