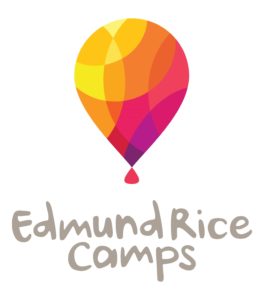 Contact
Name: Kevin Knapp
Position: Project Coordinator Edmund Rice Camps Australia
Phone: 0414 441 844
Mission / Objective
Edmund Rice Camps is a non-profit community based organisation that serves the needs of 'at-risk' and disadvantaged kids aged 7–16 and their families. We simultaneously provide young adults and volunteers aged 16-25 with opportunities for personal growth and development as well as enhanced social awareness and social inclusion. 
Services
Children
We provide camps, family days and other recreational and developmental activities for children, creating a supportive, safe and encouraging environment, built around a one-to-one ratio of volunteers in a mentoring, big-brother/big-sister capacity. We aim to nurture ongoing relationships and lasting impact by inviting kids to return until they 'graduate' from our program; upon which they have the opportunity to return as a volunteer.
We have award-winning Child Protection measures in place, and are an agency commonly used to support children in State care.
Youth
Our youth volunteers are trained to become a 'Leader', and have ongoing opportunities to develop skills in group facilitation, program planning and mentoring. We also provide training in child protection and behaviour management, facilitate social opportunities and support our fantastic youth volunteers through their experiences with a designated, experienced volunteer.
Projects in Progress
Edmund Rice Camps deliver programs and services across Australia with camp operations in WA, VIC, QLD, SA, TAS and NSW. Each "camps hub" is managed by a handful of dedicated staff (usually no more than 2) and an army of young volunteers (between 50 and 200). Collectively they provide services for more than 2000 at risk children across the country.
Edmund Rice Camps run a variety of programs. Some examples of common programs are below:
Mega Camps: our flagship 6 day program that sees approximately 25 kids/teens and 25 youth volunteers at a residential camp full of fun, positivity and support. We also pack this style of program into weekend camps and one-day programs.
Eddie On The Road: Taking camps activities out into rural and remote Indigenous communities
Family Camps: taking kids/teens and their families on camps with us! A special time for family bonding or some R & R for parents/carers. Similarly we have one day events where the whole family comes along to share the Eddie Rice experience!
Siblings camps: A camp run specifically to allow kids who have been separated in foster care to attend together.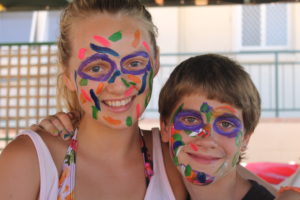 Registration Information
ABN
46 332 941 157
Donation on Tax Deductible
Yes
How to Help
Wills and Bequests
If you'd like to include us in a Will or Bequest, please click on the following link; it will take you to the WA Camps donation page for further distribution  Include us in your Will or Bequest Please indicate that this is for the Edmund Rice Camps National Project.
General Donations
If you'd like to donate, please click on the following link; it will take you to the WA Camps donation page for further distribution  Gift us with a donation Please indicate on the payment comment that this is for the National Project.
Other support
Volunteering: Donate your valuable time!
In-kind support: Offer some in-kind support such as administrative supplies, food, outdoor resources venues, vehicles etc
If you're interested in or have any questions about the above, please contact Project Coordinator Kevin Knapp on 0414 441 844 or [email protected]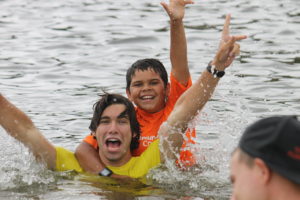 Work with us
Please contact Project Coordinator Kevin Knapp on 0414 441 844 or [email protected]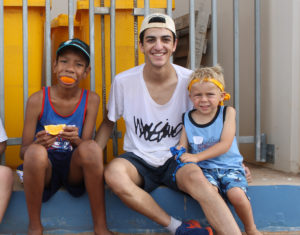 Volunteer
We have a number of volunteering opportunities available:
Fundraising & Event Volunteers: assisting us to plan and organise these
Skilled volunteers: Committees and Boards (State level)
Ancillary volunteers: Bus Drivers and Cooks (menus and resources provided) for our programs. This is a great way to take part in some of the magic of a program!
Volunteer Leader: A hands-on role with the kids on programs
Administration: Provide assistance with administrative tasks behind the scenes
If you'd like further information about these, please contact Project Coordinator Kevin Knapp on 0414 441 844 or [email protected]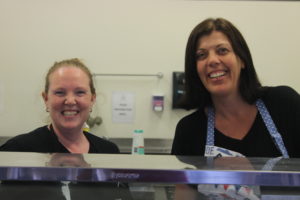 Annual Reports