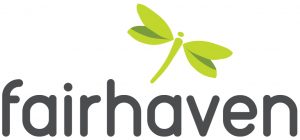 Address
209 Brisbane Water Drive
Point Clare NSW 2250
Our Mission / Objective
 Our vision is a world where every individual matters, starting right here.
 Our purpose is to create opportunities where people with disability can achieve what they want from life.
We see you and we get you. We'll work hand in hand with you to achieve what you want from your life. That's our promise.
Our Services
Fairhaven provides opportunities for people with disability to participate in their community and enjoy a range of purposeful recreational and leisure activities.
As an approved NDIS provider, we can offer you personalised advice and assistance across a range of supports and services, including:
Our Beneficiaries
People who live with disability, their families and carers, on the beautiful NSW Central Coast.
Projects in Progress
Scaling up our supported employment social enterprises to provide more work experience and job opportunities. 
Our People
CEO
Leadership Team
Miriana Barrie - Operations Manager
Janie Cruickshank - Contemporary Living Options Manager
Lisa Exton - People and Culture Manager
Kerrie FriendCommunity and Client Relations Manager
Brian Philips - ADE Manager
Sarah Williams - Fundraising and Marketing Manager
Names of Board Members
Mr Clive Blunt - Director/Chairman
Ms Anne Maree Daly – Deputy Chair
Ms Diane Dales – Director
Ms Jenni Allen – Director/Hon Treasurer
Mr Tony Anderson – Director
Ms Kate Moore – Director
Ms Jodie Watson – Director
Ms Monique Cardon – CEO/Non-voting Director
Number of Employees
70
Number of Volunteers
80+
Registration Information
ABN
83 058 123 729
Tax Deductible
Yes
How to help us
Wills and Bequests
Leaving a gift in your will for Fairhaven will help us continue to provide a wide range of services that are needed to enrich people's lives and achieve their goals and aspirations. Fairhaven Services has been providing high quality supports, services and opportunities to people with a disability on the NSW Central Coast since 1962.
We are committed to providing support based on an individual's choice. Our person-centred approach ensures we focus on helping people discover the joy of their abilities. Bequests are allocated in a way that ensures the greatest needs of our clients are met.
If you're thinking about your personal legacy, and the possibility of including Fairhaven in your will, we can't thank you enough for considering us.
We are grateful to receive any amount. Be it small or large, every dollar received makes a huge difference to the lives of the people we support.
Fairhaven receives bequests from businesses and ordinary, hard-working people who want to make a positive difference to their community.
Leaving a gift in your will is a simple process that can assist us to provide ongoing support to people with a disability.
A bequest is a specific gift of assets or belongings through your will. There are four major types of bequests: