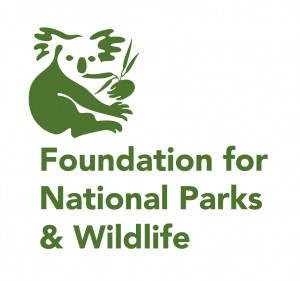 Contact
Name: Odessa O'Brien
Position: Development Manager
Phone: 02 9221 1949
Fax: 02 9233 3615
Mission / Objective
The Foundation for National Parks & Wildlife (FNPW) is a not-for-profit organisation growing the land protected by Australia's National Parks and saving its native species from extinction.
We believe in the importance of investing in our unique landscape, native animals and cultural heritage, helping people and our partners to convert their passion for nature and wildlife into meaningful and sustainable conservation solutions and actions. Whether we bushwalk, camp, watch animals, or picnic under a big shady tree, National Parks are the landscapes of some of our best memories and we want to continue that legacy for future generations.
Services
600,000 + HA Protected
Through purchase, donation, and bequest, we add land to Australia's permanently protected, publicly-accessible National Parks.
We want present and future generations to enjoy our natural environment, and ensure they remain treasure-troves of natural gifts, providing homes to our native animals & cultural heritage.
100 + Native Species helped
We work with key project partners to carefully choose each threatened species project that we fund  –  this is based on scientifically informed research and best practice conservation management.
We fund scientifically based conservation works Australia-wide to conserve our ancient country's unique plant and animal species.
$58 Million + Invested in Australian Conservation Projects
Founded in 1970, we raise funds for Australian conservation. Our funds are directed to support Australian conservation and environmental projects. FNPW is the only not-for-profit focused on expanding, protecting, and caring for Australia's National Parks and native wildlife.
Beneficiary Group
Our projects successfully bring together communities, volunteers, conservationists, landowners, scientists, business, government and National Parks agencies, to form powerful partnerships.
FNPW is unique in its ability to unite individuals, stakeholders and environmental partners to collaborate and achieve positive outcomes for Australia's National Parks including our threatened native flora and fauna. FNPW works to educate the boarder community, encouraging their commitment to a shared vision to care for our unique environment and create a living legacy.
Projects in Progress
Purchasing land for conservation, funding threatened species recovery actions and involving the community in the conservation of Australia's natural and cultural heritage.
People
Registration Information
ABN
90 107 744 771
Donation on Tax Deductible
Yes
How to Help
Work with us
Volunteer
Annual Reports