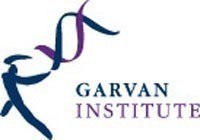 Contact
Name: Carol O'Carroll
Position: Bequest Relationship Manager
Phone: 02 9295 8117
Fax: 02 9295 8507
Mission / Objective
To make significant contributions to medical science that will change the directions of science and medicine and have major impacts on human health.
The Garvan Institute of Medical Research is one of Australia's leading biomedical research institutes, pioneering study into the most widespread diseases affecting our community today, including cancer, neurodegenerative and mental diseases, disorders of the immune system, diabetes and obesity, osteoporosis and other skeletal disorders.
Medical research – saving lives
Medical research has already made a profound difference to our lives. For example, over the past 20 years we have seen the survival rate of many common cancers increase by up to 30%.
A gift to Garvan allows our scientists to continue contributing to knowledge which will ultimately lead to earlier diagnosis, better disease management, new therapies and prevention or cure
of a range of diseases. Read more about the work you support.
Projects in Progress
The Garvan Institute of Medical Research has six research divisions:
Bone Biology and Osteoporosis

The Bone Biology Division is dedicated to improving the diagnosis, treatment and quality of life for people affected by skeletal disorders through fundamental discoveries and innovative applications in laboratory and clinical research. There is a particular emphasis on osteoporosis and cancers that grow in bone, including multiple myeloma, as well as breast and prostate cancer bone metastasis.

Cancer

The overall goal of the Cancer Research Division is to identify and describe the mechanisms that drive the development and progression of human cancers and to exploit this information to develop new biomarkers and therapeutic strategies. The Kinghorn Cancer Centre, which houses many of the research labs and groups from the Cancer Research Division, aligns our research with best practice cancer services at St Vincent's Hospital, to facilitate rapid translation to the clinic and to develop innovative approaches in personalised medicine and improve outcomes for cancer patients.

Diabetes and Metabolism

The Diabetes and Metabolism Division contributes to the worldwide effort to understand the causal relationships between genetics, the environment and the development of diabetes. With expertise in basic science and clinical research, we aim to establish an accurate picture of the circumstances under which obesity precipitates diabetes to enable the prediction, prevention and treatment of metabolic disease.

Genomics and Epigenetics

The fundamental goal of Genomics and Epigenetics Division is to understand genome biology and its impact on disease. Genomics is the study of information that is encoded within the full DNA sequence complement of an organism. Epigenetics is the study of how DNA is organised and regulated in the cell to promote a stably heritable phenotype without alterations in the DNA sequence.

Immunology

The fundamental goal of the Immunology Division is to determine how the immune system functions to protect the body and how this goes wrong when disease occurs. Our researchers collaborate with clinicians at various major hospitals to devise treatments for immunological diseases.

Neuroscience

The main aim of the Neuroscience Division is to increase our understanding of the molecular mechanisms that underpin the capacity of the human brain to learn and to think, and the alterations in neuronal systems involved in disorders such as Parkinson's disease, Alzheimer's disease, schizophrenia, eating disorders, hearing loss and pain.
People
Registration Information
ABN
62 330 391 937
Donation on Tax Deductible
Yes
How to Help
Wills and Bequests
A gift in your Will represents an opportunity for you to make a much greater gift to medical research than you may otherwise be able to afford in your lifetime. A bequest is also a unique opportunity for you to play an important role in helping us achieve tomorrow's medical breakthroughs – breakthroughs that will change the future of generations.
Why leave a bequest to medical research at the Garvan?
Discoveries by Garvan scientists have had major impacts on human health and changed world thinking about diseases such as: Alzheimer's disease and other dementias, asthma, cancer, type 1 diabetes, type 2 diabetes, hearing loss, lupus, obesity, osteoporosis, Parkinson's disease, rheumatoid arthritis.
It's easy to include a bequest to the Garvan, please see our How To Make A Bequest page for more information.
Contact our Bequest Officer
Contact Carol O'Carroll, Bequest Officer at the Garvan Institute of Medical Research for a confidential discussion about your bequest.
General Donations
Your donations to the Garvan, through the Garvan Research Foundation, are vital to ensuring our work in finding the causes and answers to disease can continue.
For every $1 received through these grants, Garvan requires another $0.70 to do our work. This is because grants through the prime Australian funding body, the National Health and Medical Research Council (NHMRC), do not cover the full costs of research.
Other support
There are many ways to experience Garvan and get involved. Volunteer, fundraise
for us, learn at our seminars, watch our videos, enjoy our events, or join our online community.
Work with us
Volunteer
Your generous donation of time and talent will allow the Garvan Research Foundation to efficiently and successfully maximise our efforts in raising money and increasing awareness of our important research.
Activities that our valued volunteers help with at Garvan are varied and include:
staffing events, such as public seminars
conducting mailouts and packing showbags
computer and office work including data entry
To enquire about becoming a valued part of the Garvan team, please contact Carol O'Carroll, Volunteer Coordinator:
Annual Reports