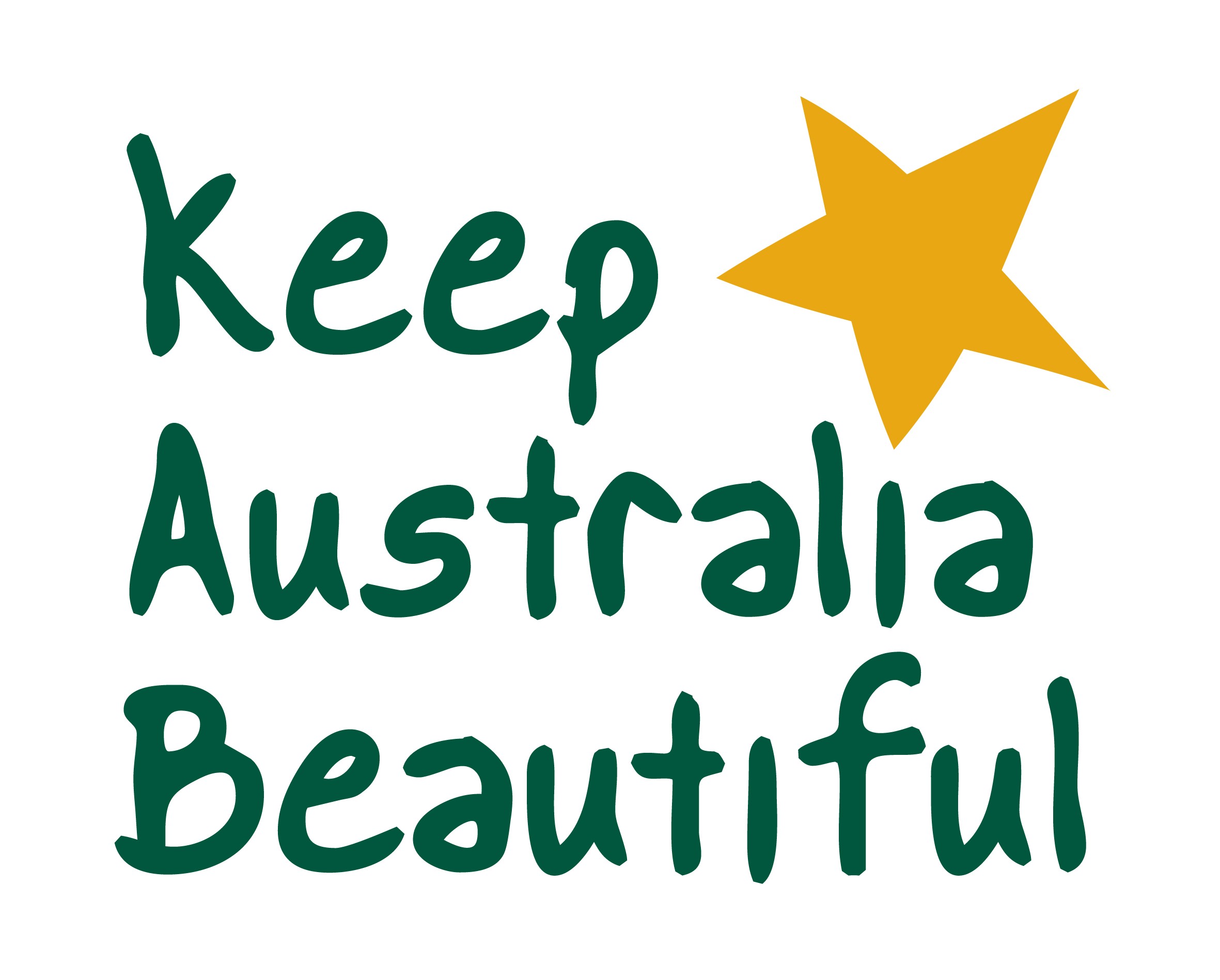 Contact
Name: Philip Robinson
Position: CEO
Phone: 02 9687 9396
Mission / Objective
A litter free and sustainable Australia.
Projects in Progress
Tidy Towns
Sustainable Cities
Clean Beaches
Eco-Schools
Keep Australia Beautiful Week
National Litter Index
Branded Litter Study
The Litter Toolkit
Beverage Container Recycling Grants
Adopt A Patch
People
Names of Board Members
Robert Thomas – Chair
Carol Lymbery – Treasurer
Val Southam JP – Director
Kirsty Richards – Director
Rob Simmons – Director
Sean Rooney – Director
Mel Hay AM – Director
Gary Swanson – Director
Ashley Watson – Director
Registration Information
ABN
35 743 600 611
Donation on Tax Deductible
Yes
How to Help
Wills and Bequests
Bequests made to Keep Australia Beautiful National Association can benefit Australia's environment for many future generations to come. Programs carried out by Keep Australia Beautiful and our network in every state and territory around the country not only helps our environment, but protects our heritage, celebrates our local communities, and also makes a substantial contribution to local sustainability achievements of urban and rural communities; as well as coastal areas and waterways across Australia.
Bequests received by Keep Australia Beautiful will contribute to significant projects focusing on Australia's Tidy Towns, Sustainable Cities, or Clean Beaches. Or, we are more than happy to tailor your request to specific areas, or any other program that we run, and will be happy to discuss what you need.
General Donations
By making a tax deductible philanthropic donation to Keep Australia Beautiful you will be helping to fund a wide range of environmental programs and initiatives. Funds will be allocated to priority activities within the Keep Australia Beautiful Network, including:
• The Australian Sustainable Communities Awards consisting of Tidy Towns, Sustainable Cities and Clean Beaches.
• Litter Research including the National Litter Index and Branded Litter Study
• Awareness and behaviour change programs such as Keep Australia Beautiful Week.
Donate to Keep Australia Beautiful here:
Work with us
Volunteer
On occasion, we require volunteers to:
Update database and Data entry
Filing
Mailing
Proof reading
Research
Help develop marketing and communications campaigns, promotions and launches
Event planning and support
Media monitoring
Social media
Update the website
Correspondence with Beverage Grants recipients
Annual Reports