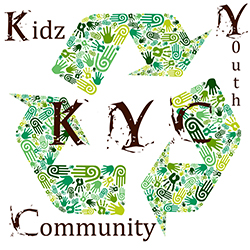 Address
14/110 Morayfield Rd
Caboolture South
Brisbane 4510
Website: www.kyc.org.au
Contact
Name: Kim Reid
Position: Director
Phone: 07 5432 4360
Fax: 07 5428 3561
Mission / Objective
"To empower young people and communities towards connectedness and reaching their full potential as both individuals and communities themselves."
Projects in Progress
A&TSI Online One Stop Shop
Aboriginal and Torres Strait Islander national and international one stop online shop for social enterprise and entrepreneurs.  The website will provide business and marketing training both accredited and non-accredited and see mentors from business support website participants.  
Murri Alternative education program:
Part 1: After school homework support to assist Aboriginal and Torres Strait Islander children and young people stay in the education system.
Part 2: Suspension Centre for children and young people to attend the program and complete school work and recieve mentoring and support to return to school.
Part 3: Alternative education centre for children aged 9 to 14 years that have been excluded from education with 'hands on and relevance' learning and curriculum, mentoring support and case management for their futures.
People
CEO
Leadership Team
Who are we: The KYC team consists of six qualified community workers with a range of specialty areas who work with children, young people and families across the Moreton Bay regional area. The team is family orientated with 50% Aboriginal staff and donates time to community initiatives and innovative strategies to address issues in the community such as the new projects listed in the projects section. Kim, Roseanne, Vanessa, Keigan, Stacci, and Dave welcome you to view our website and gain more information as well as a look at our history.
Names of Board Members
The trustee for KYC Trust is a registered charity and deductible gift recipient arm of KYC Consultancy PTY LTD. The Trust engages community and key stakeholders as steering committees for its projects.
Number of Employees
6
Number of Volunteers
4
Registration Information
ABN
62 636 008 011
Donation on Tax Deductible
Yes
How to Help
Work with us
Volunteer
Annual Reports