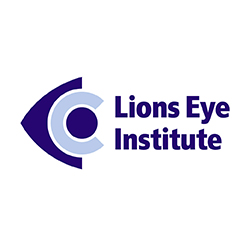 Address
2 Verdun St
Nedlands WA 6009
Our Mission / Objective
The Lions Eye Institute is a not-for-profit centre of excellence which combines exceptional clinical care with world-leading research investigating the causes of eye disease and developing new treatments and cures. Our Mission is to achieve leadership in scientific research and clinical practice in the prevention of blindness and eye disease through:
global leadership in scientific research
translation of research into community outcomes 
a commitment to growing the reach of our research capabilities and clinical services 
development and training of outstanding eye care professionals and researchers 
community engagement and education to build awareness, maintain a high reputation and increase funding 
Our Services
The Lions Eye Institute offers a wide range of high-quality clinical services for people with eye disease and vision problems. Around 60,000 patients visit us annually for eye consultations, with a further 7900 surgeries and minor procedures also being conducted. Our clinic helps support the LEI's cutting-edge medical research into eye disease and as a not-for-profit organisation, we rely heavily on community support.
Our People
CEO
Professor Bill Morgan,
Acting Managing Director
Leadership Team