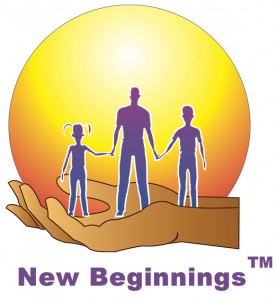 Contact
Name: Ben Brauer
Position: President
Phone: 07 5500 5888
Fax: 07 5500 5888
Mission / Objective
Mission: Every person who has suffered disadvantage deserves a chance at a 'New Beginning'
Objectives:
* Re-establish Family & Community Values
* Support disadvantaged & at-risk Young People
and their Families
* Support Migrant/Refugee Young People and Families
Services
* Youth Self-Esteem & Leadership Programs
* International Aid Projects
* Fundraising and Research leading to further
Innovation of our Programs
NOTE: Programs recognised internationally for innovation at a major European Conference on Investment in Youth Prevention (Sweden 2010).
Beneficiary Group
Disadvantaged and at-risk children and young people aged 8 – 14.
NOTE: This has been proven to be the most effective age for creating positive change in young peoples' lives.
Projects in Progress
* Intensive Self-esteem and Leadership Camps for disadvantaged Young People (ages 10 to 14)
* Way of Community ™ In-school Workshops (ages 8 to 10)
* International Projects: Educational Aid to schools in remote regions of Ghana Africa and North America
NOTE: Our in-school programs and youth camps increase participants' self-esteem and allow them to understand their place and responsibilities within a community, as well as providing them with a variety of essential life and leadership skills. Over 4,200 young people have participated in our youth camps and in-school programs to date.
Our programs have received recognition at a major European Youth Prevention Conference, Stockholm Sweden in 2010. Community Services Award from the Qld Minister for Police in 2013.
Web Link: Program Information
People
CEO
Bernd (Ben) Brauer,
President
Leadership Team
Information regularly updated on our organisation's Australian Charities and Not-for-profits Commission listing.
Web Link: Staff Information
Names of Board Members
Information regularly updated on our organisation's Australian Charities and Not-for-profits Commission listing.
Number of Employees
2
Number of Volunteers
42
Registration Information
ABN
76 100 659 870
Donation on Tax Deductible
Yes
How to Help
Wills and Bequests
As our organisation has Deductible Gift recipient status, the best way to assist us is via tax-deductible donation or bequests, so we can continue to grow our organisation and support even greater numbers of disadvantaged young people with our programs throughout Australia.
Donations Web Link: Tax-deductible Donations
Work with us
As well as our core team of office and program staff/volunteers, we have had a significant number of University Students assist us as volunteers or on formal internships. All have gained from the experience, either through practical knowledge gained or jobs in their chosen field after graduation.
Volunteer
In addition to our management team, our organisation utilises highly skilled volunteers (Qualifications in Executive and Program Management, Teaching, Leadership, Conservation, Youth Work and Counselling) for the conduct of our programs. All have current Child Safety (Blue) Cards, and our senior program staff have current Senior First Aid Qualifications.
Web Link: Staff/Volunteer Information
Annual Reports