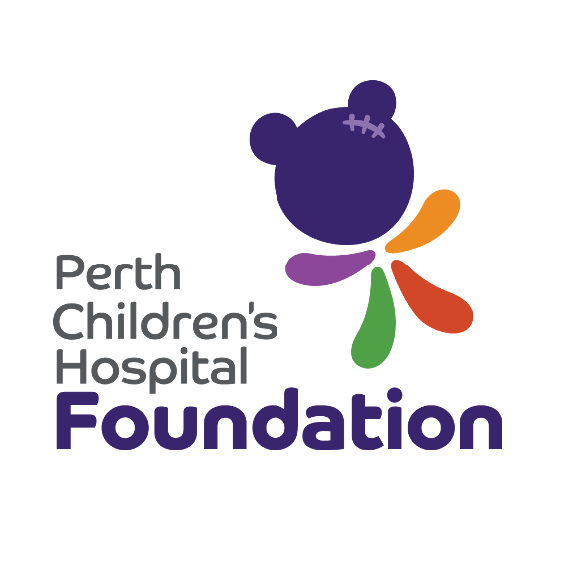 Contact
Name: Anne Smith
Position: Manager Donor Relationships
Phone: 08 9489 1189
Fax: 08 9489 1199
Mission / Objective
Perth Children's Hospital Foundation (formerly PMH Foundation) believes that all children deserve a chance to live their happiest and healthiest lives. Our mission is to enable the Western Australian community to support the state's only specialist children's hospital (currently Princess Margaret Hospital, though Perth Children's Hospital is soon to open) in providing world-class care for its patients and their families. We do this by focusing on raising funds for five key areas:
Medical Equipment: Ensuring staff have access to the most technologically advanced medical equipment so children from throughout WA receive the best treatment possible.
Clinical Research: Committing over $1.1 million to enable hospital staff to discover new and improved ways to treat children with illness through clinical trials and collaborations.
Expertise and Fellowships: Attracting, training and supporting the incredible clinicians and other staff who care for children at Princess Margaret Hospital.  This has helped gain the hospital its international recognition in specialties including Theatre, Paediatric Intensive Care, Oncology, Emergency and Burns
Distraction and Play Therapy: Making a hospital stay a better experience for patients, their families and carers through a range of activities from Stitches' Bear Fairs to art workshops and many other activities in the Stitches' Megazone play area.
Collaborations: Extending support to the Child & Adolescent Mental Health Service and the Child & Adolescent Community Health Service, both of which work closely with the team at Princess Margaret Hospital to  support the health and well-being of children and young people.
Hear from some of the incredible mothers of Perth Children's Hospital Foundation how your support can have an impact.
Projects in Progress
Perth Children's Hospital Foundation is committed to a number of projects and is continuously fundraising for vital medical equipment, specialist services, capital projects, scholarships, education and expertise.
People
CEO
Denys Pearce,
Chief Executive Officer
Leadership Team
Head of Fundraising, Ian de Nazareth
Head of Finance, Mark Pugsley
Head of Marketing & Communications, Janmarie Michie
Head of Hugs, Hi-5's and all things furry, Stitches the Bear – Perth Children's Hospital Foundation's beloved mascot
Names of Board Members
Mr. Ian Campbell, Chairman
Mr. Philip Aylward
Mr. Steve Carulli
Mr. Colin Edwardes
Mr. Russell Garvey
Ms. Sylvia Meier
Mr. Frank Romano
Mr. Ian Shepherd
Ms. Sharon Warburton
Ms. Kelly Yates
Registration Information
ABN
18 604 862 071
Donation on Tax Deductible
Yes
How to Help
Wills and Bequests
Leaving a gift to the Perth Children's Hospital Foundation in your Will is one of the best things you can do to make a lasting difference to the future wellbeing of sick and injured children in Western Australia.
Bequests made to the Perth Children's Hospital Foundation help fund vital projects at Perth Children's Hospital including life-saving equipment, important medical research, staff expertise and moments of respite and happiness that make a child's hospital stay that little bit brighter.
If desired, you can nominate your bequest to be used to fund a specific area of interest at the hospital, for example a particular ward or service. Alternatively, your gift can be directed towards the treatment of a specific childhood disease.
If you are thinking of helping the children in hospital by leaving a bequest in your Will, we would love to meet and talk more with you. Please contact our Manager Donor Relationships, Anne for more information on (08) 9489 1100.
Work with us
Volunteer
Your time is one of the most valuable gifts you can give. Our volunteers are the backbone of the Foundation. They are involved in almost all of our fundraising and community events and some have even been with us for over 15 years.
By volunteering with Perth Children's Hospital Foundation you will be giving the gift of time, and your efforts can help us raise vital funds for Perth Children's Hospital.
If you'd like to volunteer to help out at any of our fundraising activities or events, please contact our Volunteer Coordinator on [email protected]
Annual Reports