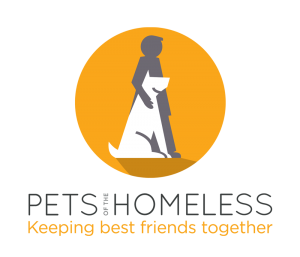 Contact
Name: Yvonne Hong
Position: CEO
Phone: 0487 222 290
Mission / Objective
At Pets of the Homeless (POTH) Australia, our mission is to aid in the wellbeing of people who are facing homelessness by helping them keep their pets. Companion animals are incredibly important to their homeless guardians as they are often marginalised and lack emotional security and support. We assist by feeding and providing veterinary care to the animals to help relieve the heartache for those who are unable to care for their pets.
Projects in Progress
People
Registration Information
ABN
87 612 417 277
Donation on Tax Deductible
Yes
How to Help
Wills and Bequests
Leave a gift in your Will
Life-long pet-lovers can continue to care for animals for years and years to come. Leaving a bequest to Pets of the Homeless in your Will can make a huge impact on the lives of those experiencing homelessness with their pets
There are a number of different ways you can remember Pets of the Homeless in your Will. Speak with your solicitor to decide which option will suit you best.
You can donate:








the entirety of your estate
















a percentage of your estate
















a specified amount of money
















a specified asset (property, shares bonds or other articles of value)
















a combination of these gift types.








Notify us of your bequest
Share your wishes with your loved ones, and please consider telling us about your intended bequest. Notifying us does not commit you to a bequest – you retain the right to change or update your donation if your circumstances change – but we'd love to say thanks and let you know what your gift will mean to the people we help.
General Donations
Provide ongoing support with a monthly donation
The worst part about being homeless is the fact that you don't know where you'll be from one day to the next. There's a lot of insecurity and instability involved. Your monthly donation helps us deliver ongoing long-term support, providing much needed security for people and pets experiencing times of uncertainty. It helps us to fund larger initiatives – like our plans for the first pet food bank in Australia – and respond to urgent needs.
It also helps us provide more proactive support – like emergency accommodation and preventative veterinary care – as well as responding to the immediate needs of people and their pets.
While a one-off donation helps Pets of the Homeless in the short-term, your monthly donation means together, we can continue to support pet owners in need. Many people find that a smaller, monthly donation suits their budget better than a larger one-off donation – and every dollar makes a difference.
Other support
Feed a pet in need
Pets of the Homeless always welcomes donations of quality dog and cat food. And we use a lot of it, providing thousands of meals each year to help keep hungry family pets well fed when their own families are temporarily unable to do so.
While we accept all brands, we prefer donations of high-quality food. Hungry animals deserve all the nutrients they can get. Some of our preferred brands include Canidae, Black Hawk, Advance, Eukanuba, Meals For Mutts, and Holistic Select.
Please note that to ensure our high level of health and safety standards, we can only accept unopened and unexpired food donations.
Email us at [email protected] to find your nearest drop-off point.
Work with us
Volunteer
We are always in need of volunteers to help us with our fundraising and awareness events. For more info, please email us at [email protected] or fill in our application form at http://bit.ly/POTHVolunteer and we will be in touch shortly.
Annual Reports