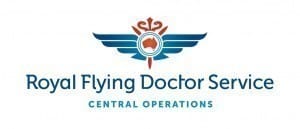 Contact
Name: Ross Curtis
Position: Donor Relations Manager
Phone: 08 8238 3333
Fax: 08 8238 3395
Mission / Objective
Since 1928, the Royal Flying Doctor Service (RFDS) has provided 24-hour emergency medical services to those who live, work or travel in rural and remote Australia.
The RFDS has expanded its traditional role to deliver a broad range of primary and preventative health care services to rural and remote communities.
The Service also provides urgent aeromedical transfers of patients between regional and metropolitan hospitals to higher levels of care.
Today, the RFDS assists more than 290,000 people across the country each year – that's one person every two minutes.
Projects in Progress
RFDS Central Operations has primary responsibility for the delivery of RFDS services in SA & NT.
Our services include:
Emergency aeromedical flights for victims of illness or accident;
Regular clinic flights to remote communities with teams of doctors, nurses and other health professionals;
The provision of medical chests to isolated people and communities;
Radio and telephone medical consultations with isolated patients;
The operation of the Marree Health Service and Tennant Creek General Practice;
A Rural Women's General Practitioner (GP) Service which provides gender choice to rural and remote patients;
A Healthy Living Program aimed at helping individuals and communities in remote areas adopt diet and exercise principles to support reductions in illness related to diabetes and cardiovascular disease;
Aboriginal Health Coordinators with a focus on serving Aboriginal communities;
The transfer of patients from one hospital to another, within and between states, to enable specialist treatment or life-saving surgery;
A Primary Care Outreach Program which provides remote community health clinics conducted by physiotherapists, occupational therapists, diabetes educators, mental health workers and speech pathologists;
An Emergency Medicine Training Program for rural and remote doctors, nurses and other health professionals;
A First Aid Training Program for people living in rural and remote communities;
Mental Health Outreach Programs that enable mental health professionals to make regular visits to remote communities.
People
Registration Information
ABN
81 108 409 735
Donation on Tax Deductible
Yes
How to Help
Wills and Bequests
RFDS Central Operations relies on bequests and donations from the community to finance major capital initiatives including the  purchase of medically-equipped replacement aircraft – at a cost of $6 million each.
Your gift will help keep the Flying Doctor flying!
Work with us
Volunteer
Annual Reports