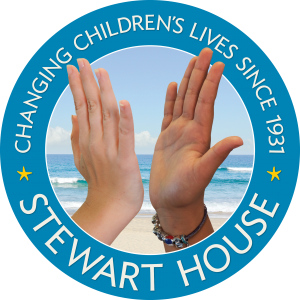 Contact
Name: Amanda Bisset
Position: Marketing Manager
Phone: 02 9938 3021
Fax: 02 9907 1638
Mission / Objective
Stewart House provides a range of caring experiences within a quality health,
education and recreation environment in order to improve the self-esteem,
resilience and general well being of children in need from NSW and ACT public
schools.
Services
Each year 1,800 public school children in need are cared for by Stewart House after being nominated by their own school principals because they are in need of a break from their current circumstance. During their stay children are provided with optometric, dental and medical assessment and urgent treatment as well as emotional support. This is balanced with health and educational programs and out of school activities to boost their self-esteem and to promote a healthier lifestyle.
Beneficiary Group
Public school children in need of a break from their current circumstance.
The children are aged between 6-15 years old. The children attend at no cost
to their parents/carers. Stewart House must raise $2.9million to operate
annually and rely entirely on charitable contributions.
Projects in Progress
People
Registration Information
ABN
97 127 072 100
Donation on Tax Deductible
Yes
How to Help
Wills and Bequests
Stewart House has been providing care since 1931 and relies entirely on
donations to provide care for 1,800 public school children in need of a break
annually. Over 150,000 children have benefit from a stay at Stewart House
since opening in 1931. A bequest can help ensure Stewart House can continue their important care in the future.
General Donations
Stewart House relies on donations to operate, you can assist by making a one
off donation or ongoing support. Attendance at Stewart House fundraising
events is also a fun and easy way of showing your support. Further
information can be found by visiting www.stewarthouse.org.au
Work with us
Volunteer
Corporate volunteer days are welcome at Stewart House. Individual volunteers are also welcome and there are a variety of ways people can help out. Please contact Stewart House for further information.
Annual Reports