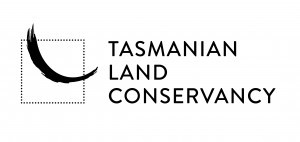 Contact
Name: James Hattam
Position: Philanthropy and Engagement Manager
Phone: 03 6225 1399
Mission / Objective
WE PROTECT THREATENED SPECIES AND UNIQUE PLACES IN OUR RESERVES AND ON PRIVATE LAND.

To check out more videos you can go to our YouTube channel
Beneficiary Group
The Tasmanian environment and the future citizens of the state are the main beneficiaries of the conservation work of the TLC.
Projects in Progress
The TLC currently owns and manages 14 permanent reserves – land which we raise money to buy, and then manage in perpetuity. We are currently raising funds to support the reserve management and science  projects across our permanent reserves. We operate a revolving fund to purchase land and re-sell as covenanted properties. The TLC also works with landowners to protect critical ecological values on their own properties.
People
CEO
Leadership Team
Mr Ian Hall (Conservation Business Manager),
Dr Sally Bryant (Conservation Science and Planning Manager),
Mr Leigh Walters (Reserves Services Manager),
Mr James Hattam  (Fundraising and Engagement Manager).
Registration Information
ABN
88 743 606 934
Donation on Tax Deductible
Yes
How to Help
Wills and Bequests
The TLC view a bequest as profound gesture of commitment to the environment. All bequests to the TLC (unless otherwise specified) are held by the TLC Foundation and invested. Interest earned is used to directly fund the ongoing management of all TLC permanent reserves.
General Donations
Donating is valuable way to show your ongoing support for the conservation and management of our TLC permanent reserves. Every donation to the TLC is highly valued.
OR
Work with us
Volunteer
We greatly appreciate all those who provide valuable expertise and help across our entire organisation, on permanent reserves and in our Hobart office.
Annual Reports