2020 Federal Budget – Panel Discussion
Join this 60-minute free webinar as sector leaders discuss what the budget announcement means for the social sector. 

One week after the treasurer brings down this critical budget, Pro Bono Australia will bring you a webinar that features a three-person panel of experts from the community and not for profit sectors who will dissect the budget and its impact on the social sector.
Can't make the date? No worries! All registered participants will be sent a post-webinar pack one week after the session, so be sure to register, regardless. The packs include the audio and visual recordings, slide deck, and a webinar book. The webinar book includes the session's transcript with corresponding slides, the live chat stream and presenter notes.
__________________________________________________________________
On the panel:
Bruce Argyle
Head of Bendigo and Adelaide Bank's Not-for-Profit Specialist team

Bruce Argyle is head of the Not-for-Profit Specialist Team at Bendigo and Adelaide Bank, chair of the Healesville & District Community Bank, and member of the ACNC Sector Users Reference Group. He has previously held roles at Philanthropy Australia and National Disability Services. Bruce chairs Bendigo Bank's Social Investment Grants Committee.

Conny Lenneberg
Executive Director
Brotherhood of St Laurence
As a leader in the community development and social justice sector, Conny has long been an agent of change in Australia and internationally. She has a special interest in building better lives for children and young people, and their families. Her record of embracing challenges and complex assignments, over three decades, ranges from framing responses to the current Syria humanitarian emergency to community development in Afghanistan, within the settings of international aid organisations including World Vision and
Australian Volunteers International. Since January 2018, as the leader of the Brotherhood of St Laurence, Conny's focus has turned to people facing adversity within Australia. She is the first woman to lead the Brotherhood in its nearly 90-year history.

Krystian Seibert
Industry Fellow
Centre for Social Impact, Swinburne University
Krystian Seibert is a researcher, educator and advocate focused on public policy, philanthropy and the not-for-profit sector. He is an Industry Fellow at the Centre for Social Impact at Swinburne University of Technology, and is a Policy Adviser to Philanthropy Australia, the peak body for philanthropy in Australia. He was previously an adviser to a former Australian Assistant Treasurer, where he was responsible for the delivery of major not-for-profit sector reforms including the establishment of the Australian Charities and Not-for-profits Commission.

Facilitated by:
Wendy Williams
Editor
Pro Bono News
Wendy Williams is a journalist specialising in the not-for-profit sector and broader social economy. She has been the editor of Pro Bono News since 2018.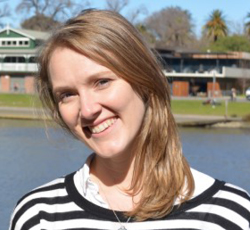 This webinar is brought to you in partnership with Bendigo Bank.