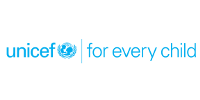 Organisation : UNICEF, Regional Office for East Asia and the Pacific (EAPRO)
Location : International (Bangkok, Thailand)
Work Type : Full-time
Sector : Children
Salary Type : Annual Package
Salary : This is a P3 post on the UN Salary scales
Application Closing Date : 5 Dec, 2017
About the Role
Job Organizational Context
The Private Sector Fundraising (PSFR) section within Private Fundraising and Partnerships (PFP) works with National Committees and UNICEF Country Offices to maximize income and drive income growth. This post is part of the Individual Giving team; this position is part of the Fundraising Services unit in PFP Geneva as well as the Bangkok Regional Support Centre Team, driving income from individuals through cash, pledge and legacies.
Purpose of the role
As a member of both the Fundraising Services and Bangkok Regional Support Centre Teams, the position of Fundraising Specialist (Individual Giving) will primarily focus on supporting Country Offices and Asia-Pacific National Committees to maximize the value of Individual Giving, through the acquisition, retention and value maximization of UNICEF donors, benchmarking performance within the region and globally. The post holder will ensure effective knowledge transfer on all major acquisition channels, donor loyalty (including best practice donor journeys) – whilst securing and ensuring the timely and efficient input of PFP channels specialist support. The Fundraising Specialist: Individual Giving will help maximize strategic response to sudden onset emergencies and harnessing opportunities to convert single gift donors to Pledge and to Legacies, as well as contributing to wider efforts to explore innovative new technologies as a key driver of Regular Resources (RR) income. One of biggest opportunities for fundraising revenue potential lies in maximising the value of individual donors. In a region that is set to play a critical role in UNICEF's overall revenue from individual donors, it is critical that Country Offices have regular support in the development of their Individual Giving (IG) programs.
Primary Responsibilities
Technical support and training
• Be the individual fundraising focal point within Asia Pacific for PSFR Country Offices and National Committees.
• Lead the specialist individual giving input and represent fundraising services within Asia-Pacific, providing guidance and negotiating additional technical support in relation to Face to Face, Digital, DRTV, SMS, Cash, Telemarketing and Legacies, through the sharing of best practice.
• Maintain knowledge of major macro and technical trends across individual giving within UNICEF and across the Not For Profit sector, to ensure best practice guidance remains current and maximum value can be added to regional programs.
• Participate in the coordination, planning and delivery of training workshops to UNICEF staff and partners.
• Work together with the specialists in Country Offices. National Committees and PFP to ensure a seamless donor on-boarding experience.
Optimize and maximize opportunities for donor recruitment
• Work within the calendar of communications to identify periods with high donor acquisition potential and work to distribute appropriate content to focal points in UNICEF National Committees and Country Offices.
• Work with the Regional Communications colleagues where agreed to leverage celebrities for the purpose of donor acquisition.
• Work with the corporate fundraising team to identify new opportunities for employee giving, and Corporate Pathways to Pledge.
• Help identify and nurture new donor potential from within UNICEF's existing pledge donor base in the area of Pledge and Legacy fundraising.
Content production
• Liaise with Department of Communication (DOC), National Committees, Country Offices and relevant partners to source and produce exceptional content.
• Supply engaging results-driven acquisition content to supportUNICEF.org.
Emergency Fundraising
• Contribute to emergency best practice preparedness plans by analyzing the results achieved by top performing markets in sudden onset emergencies and supporting/advising on emergency FR content.
• Be the Asia-Pacific focal point for individual fundraising in sudden onset emergencies, ensuring the timely collection and distribution of images, stories, DRTV and appeals to make UNICEF number one in emergencies.
• As individual giving lead in the Regional Support Centre, lead role in supporting individual giving Emergency Fundraising in the event of a sudden-onset emergency.
Profile
Experience
• Minimum of five years of professional work experience in a direct marketing, individual giving, leading both acquisition and retention activity, with an extensive focus on monthly [pledge] giving.
• Strong experience of working in a complex multi-channel campaign environment that includes direct dialogue (F2F, D2D and TM) digital marketing, direct mail, and – ideally – DRTV, within a structured FR programme, in a results-driven organization.
• It would be an advantage if the person has gained experience working in both a front line fundraising environment and in an advertising or marketing agency.
Education
• Advanced university degree in Marketing, Communications, Humanities, Fundraising, Business Administration, Social Sciences, International Relations or their equivalent.
• A first level university degree in combination with qualifying experience may be accepted in lieu of the advanced degree.
Language Requirements
• Proficiency in English essential. Knowledge of any other official UN language would be an asset
Additional Comments
This is a P3 post on the UN Salary scales. To find out more about what this means, please visit the UN site on Salaries and Post Adjustment:
http://www.un.org/Depts/OHRM/salaries_allowances
To apply for the post
Please send a letter of application stating the skills and approach that you would bring to the post with your CV/resume (no photos) in strict confidence by email only to: karem@darylupsall.com. Please let us know where you saw the post advertised.
Please ensure that they are sent as Word documents with the titles "your name cover letter" and "your name CV" Please put "UNICEF –FR Specialist IG (P3)" in the email subject line.
UNICEF is committed to diversity and inclusion within its workforce, and encourages qualified candidates from all backgrounds to apply.
The deadline for applications is Sunday December 3rd 2017, 18.00 GMT.
PLEASE NOTE: There will be a two stage application process which means that candidates that fully meet the criteria above will be subsequently asked to complete a further online process within the UNICEF recruitment system
About the Organisation
Organisation Name : UNICEF, Regional Office for East Asia and the Pacific (EAPRO)
Introduction

The fundamental mission of UNICEF is to promote the rights of every child, everywhere, in everything the organization does — in programs, in advocacy and in operations. The equity strategy, emphasizing the most disadvantaged and excluded children and families, translates this commitment to children's rights into action. For UNICEF, equity means that all children have an opportunity to survive, develop and reach their full potential, without discrimination, bias or favoritism. To the degree that any child has an unequal chance in life — in its social, political, economic, civic and cultural dimensions — her or his rights are violated.

There is growing evidence that investing in the health, education and protection of society's most disadvantaged citizens — addressing inequity — not only will give all children the opportunity to fulfil their potential but also will lead to sustained growth and stability of countries. This is why the focus on equity is so vital. It accelerates progress towards realizing the human rights of all children, which is the universal mandate of UNICEF, as outlined by the Convention on the Rights of the Child, while also supporting the equitable development of nations.

Apply for this Job
Applications not allowed for this job listing.
---
Please quote in application: Fundraising Specialist Individual Giving (P3) via Pro Bono Australia.
---