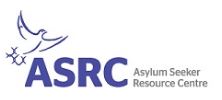 Organisation : ASRC
Location : Melbourne (Footscray)
Work Type : Various
Sector : Humanitarian
Salary Type : Volunteer
Application Closing Date : 18 May, 2018
About the Role
The Board
The ASRC Board is the governing arm of the ASRC Association. Its primary responsibilities are the governance and sustainability of the ASRC as well as strategic, fiduciary and monitoring functions that include:
• Ensuring that the ASRC remains a viable and effective organisation, and to secure its long-term future.
• Providing leadership in, and remaining focused upon, the development of the ASRC's organisational purpose, strategic direction and priorities.
• Monitoring and ensuring that the aims, goals and objectives as articulated in the Strategic Plan are aligned with the organisational purpose, strategic direction and priorities of the Centre and that they are met.
• Monitoring performance in relation to operational management, and ensuring that it is effective and accountable in all aspects, including financial accountability, legal compliance, and industrial relations requirements.
• Ensuring systems and processes in place to enable consultation and information exchange between asylum seekers, staff, and the board.
• Approving and monitoring Board level policies. The Board Membership
• The Board has at least 8 and no more than 10 members.
• Board members may be elected by the association membership ("Elected Directors"), or appointed by the existing Board ("Appointed Directors").
• To ensure the continued representation of the association in its governance, there will be no less than 4 Elected Directors on the Board.
• In order to maintain suitable skills, experience and representation on the Board, the Board may directly appoint up to 6 but generally 4 Appointed Directors. An Appointed Director may have specific skills in finance, law, advocacy or business generally or such other skills or governance experience which complement the Board composition. Appointments are made through a Board resolution.
• Both Elected Directors and Appointed Directors hold a 2 year term of office, but may be re-elected or re-appointed.
Board Member Requirements
We are seeking applicants with the ability to support a growing organization with increasing complexity. The ideal applicant would leverage their strong networks and public standing to identify and connect ASRC with new opportunities as it develops. In addition, they would provide leadership through high standards of participation and engagement both with the board and ASRC activities, with the preparedness to assume a Board office.
Selection Criteria
The following would be highly regarded:
• Board and leadership experience • Commitment to and support of the ASRC's purpose • An understanding of current financial and other duties as they pertain to the not for profit sector in Australia • Independent • Ability to influence the board effectively • Ability to focus on material issues • Ability to manage and handle pressure constructively • Being respectful of alternative views. In addition, for the Board Director to be considered for the chair of the Risk Management committee, the following attributes would be desirable: • Solid experience and grounding in Enterprise Risk Management, ideally with past board experience (i.e. solid understanding of strategic risk management) • Ability to see and analyse the big picture and ability to distinguish between strategic and operational risk • Ability to guide/lead or assist the board in setting organisational risk appetite Length of term • 2 years
Meetings and Time Commitment
The board meets monthly with meetings typically lasting 2 hours. Committees of the board meet face to face bi-monthly, with a phone meeting on alternate months. Board members are asked to attend two special events or meetings per year in support of the ASRC's fundraising and community engagement agendas. Expectations of board members: • Attendance and participation in meetings on a regular basis, and special events as able • Participation on a standing committee of the board, and serving on ad-hoc committees as necessary • Being alert to community concerns that can be addressed by ASRC mission, objectives, and programs • Helping communicate and promote the ASRC mission and programs • Becoming conversant in ASRC finances, budget, and financial/resource needs • Understanding the policies and procedures of the ASRC • Supporting ASRC fundraising in a manner commensurate with one's ability
Expressions of interest
To express interest in this position, please send your CV and a letter responding briefly to the selection criteria to Mike Sum, Board Chair, ASRC by email to board@asrc.org.au
All appointments are subject to a satisfactory Criminal History Check and provision of a valid Working with Children Check prior to commencement.
About the Organisation
Organisation Name : ASRC
The Asylum Seeker Resource Centre (ASRC) is the largest aid, employment, health and advocacy organisation for people seeking asylum in Australia. The ASRC provides a range of direct services as well as participating in law reform, campaigning and lobbying.
Apply for this Job
For details concerning this role, please contact
Mike Sum
Phone : 0393266066
Email : board@asrc.org.au
Applications not allowed for this job listing.
---
Please quote in application: Board Director, Chair of Risk Committee via Pro Bono Australia.
---