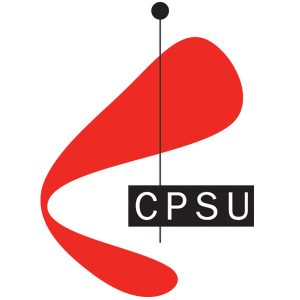 Organisation : Community and Public Sector Union (CPSU) - PSU Group
Location : Australia
Work Type : Contract/Temporary
Sector : Union
Salary Type : Annual Package
Application Closing Date : 28 May, 2018
About the Role
Position Title: Director Communications and Campaigns Unit (acting)
Status of employment: Temporary, parental leave vacancy (July 2018-July 2019)
Conditions and Entitlements: As set out in the CPSU (PSU Group) Staff Agreement 2016 -2019 including access to up to 13 accrued days off per year, leave and flexible working conditions to facilitate women and people with caring responsibilities in senior positions.
Annual Salary and Classification Level: $116,778 per annum, from 1 July 2018 increases to $119,697 per annum (fixed pay point) Organiser 4.1
Position reports to: National Secretary (NS) or a nominated Executive Committee (EC) member. Currently reports to the Assistant National Secretary (ANS).
Positions reporting to this position are: 7 staff including Media Advisor, Digital Campaigner, Web Manager, and 4 Communications Officers
Location: Sydney is preferred but not essential, Canberra, Melbourne
Overview of CCU Director Role
The CCU Director provides high level support to the National Secretary (NS), Assistant National Secretary (ANS) and Executive Committee in communications and campaigning while overseeing communications strategy and operations.
Key duties and responsibilities CCU Director
• Advice – Provide strategic communications and campaign advice to the NS, ANS and EC.
• Communications strategy and workflow – Lead the development and implementation of communication strategies and work processes that support:
 Increased member recruitment, engagement and retention;
 Successful industrial and community campaigns;
 Effective member representation and organising;
 CPSU to be a credible and influential public voice; and
 CPSU to deliver high quality communications materials and practices.
• Governance – Support the NS, ANS and EC in effective reputation and risk management in CPSU communications and in ensuring these reflect good governance and regulatory requirements.
• Team – Lead and manage the CCU team.
• Relationships – Work closely with relevant internal and external stakeholders.
Role of Directors
Directors in our National Secretariat play a key role in supporting the National Secretary and Executive Committee in driving the union's plans. As a senior member of staff, the CCU Director is an important link in our national leadership team. The CCU Director works closely with the National Secretary, Executive Committee, Regional Secretaries and other National Secretariat Directors. Our National Secretariat provides substantial specialist staff support in member services, representation, communications, media, campaigns, political, industrial, research, legal, growth, education, development and finances and IT.
All Directors have a role in supporting good governance, compliance and risk management within the CPSU. Directors are expected to work with the National Secretary, EC and the Director of Governance and Operations to identify and mange risks and governance elements in their area of work.
All Directors have a role in driving change within the CPSU to improve our union's effectiveness in their area of work while ensuring the union's ongoing operational demands and met.
Selection Criteria – required skills, knowledge and ability
1. High level strategic thinking – capacity to analyse complex problems, assess risk, maximise opportunities and apply sound judgement in providing advice.
2. High level skills in communications – including the development and implementation of communications strategy.
3. Well developed understanding of communication and campaigning methodologies – including the capacity to develop campaign strategies that support organising and growth.
4. Capacity for media management – capacity to develop media messages and strategy, get stories up and respond accordingly.
5. Knowledge of the Australian political landscape – some knowledge of the Commonwealth public sector and commitment to the principles of trade unionism.
6. Capacity to build effective relationships with EC and senior staff – reaching agreement on communications strategy, providing advice.
7. Meet and drive deadlines – demonstrated ability and flexibility to effectively and consistently meet required outcomes within limited time constraints.
8. Ability to lead, motivate and develop staff – with a small team of specialist staff.
9. Change management – ability to lead internal change processes, including identifying priorities, supporting and motivating staff, managing internal communications and implementation.
Work Demands:
• Some after hours and weekend work on media management.
• Interstate travel is required, including to attend EC and GC meetings.
Enquiries and How to Apply
Please direct queries to Susie Byers, Director, Campaigns and Communications on (03) 8620 6364 or email susie.byers@cpsu.org.au
How to apply
You must address the Selection Criteria and complete the on-line Employment Application Questionnaire to be considered for this position.
Please visit our website at www.cpsu.org.au/about-cpsu/employment to access the Employment Application Questionnaire and submit your application.
(if you experience any issues with the Application Questionnaire then please email rob.alessi@cpsu.org.au for assistance)
Please submit your application by COB Monday, 28 May 2018
The CPSU is an equal opportunity employer and actively encourages women, Aboriginal and Torres Strait Islanders, and people from culturally and linguistically diverse backgrounds to apply for position. Selection is merit based. Part time employment opportunities may be considered where suitable.
About the Organisation
Organisation Name : Community and Public Sector Union (CPSU) - PSU Group
The Community and Public Sector Union (CPSU) is looking for people who want to make working life better, fairer and more secure for public sector workers across Australia.

We're looking for a Comms Director for a fixed term contract (filling in for maternity leave). The comms director leads the Communications and Campaigns Unit which is responsible for using all possible tools and techniques to build and activate our community; refining and telling our stories, and developing comms strategies that can win the campaigns that will change our members' lives for the better.

We're an active and innovative trade union with over 50,000 members. We're looking for someone with experience leading a team, a passion for storytelling, enthusiasm for new ideas and the ability to drive change. We offer a great working environment including family-friendly conditions and 15.4% super.

Apply for this Job
For details concerning this role, please contact
Robert Alessi
Phone : +61386206345
Email : rob.alessi@cpsu.org.au
Applications not allowed for this job listing.
---
Please quote in application: Director via Pro Bono Australia.
---