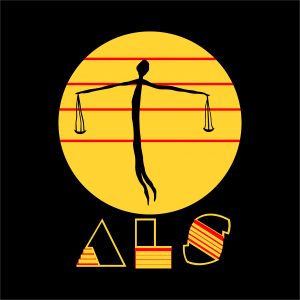 Organisation : Aboriginal Legal Service of WA Limited (ALSWA)
Location : Perth (6000)
Work type : Full-time
Sector : Community Support Services
Salary type : Annual Package
About the role
CUSTODY NOTIFICATION SERVICE
SUPPORT WORKER (Section 50d) x 2
Fixed term contract until June 2020
Salary commensurate with experience $49,304 to $67,375 plus superannuation and overtime
Attractive employee benefits including salary packaging
About the service
Aboriginal Legal Service of WA Limited (ALSWA) will provide a 24 hour seven day per week custody notification service (CNS) for all Aboriginal people detained in a police facility in Western Australia.
The CNS will provide a culturally competent and thorough welfare service complemented by access to necessary legal advice. Western Australian legislation will make it mandatory for police to contact the ALSWA CNS every time an Aboriginal person is detained in a police facility. The CNS will adopt a dual welfare / legal approach.
The CNS will be staffed by seven culturally competent, trauma informed employees: two Aboriginal support workers and five lawyers (including at least two Aboriginal lawyers).
CNS staff will provide an immediate "R U OK" check to ensure that the person detained is not experiencing any serious health or welfare issues and following this check (which will include notifying the police of any immediate needs), the person detained will have access to legal advice where relevant. The CNS staff will also, wherever possible, assist the person detained with referrals to relevant services including health services, mental health services, accommodation and homelessness services, counselling services and support to deal with unpaid fines. Where the person detained has been charged with an offence and wishes ALSWA to represent them, the CNS staff will need to ensure all relevant information about the pending court date is distributed to the relevant ALSWA office/staff member. If the person detained requires legal assistance from non-criminal lawyers, referrals to the ALSWA Family Law Unit or Civil Law and Human Rights Unit (or an external legal provider) will be made.
The CNS will maximise the ability for the immediate health and welfare needs of Aboriginal people taken into police custody to be identified and addressed and consequently reduce Aboriginal deaths in custody.
About the role
Due to the 24 hour seven day model, all roles will require flexibility of hours with contact time outside of normal working hours including weekends and public holidays. When outside of standard hours coverage is required, the successful candidate must be able to conduct their duties from their home (or other approved location).
Support worker (section 50d) x 2
The duties of the support worker are to:
Ensure all telephone calls on the CNS phone line are answered on a first call basis, and if not possible, the call is returned as per procedural expectations
As required, be the first person to speak with the detained person and if required, ensure the detained person speaks with a CNS lawyer
Ensure all aspects of file management and data entry are undertaken in accordance with professional procedures
Welfare
Ensure the immediate health, safety and wellbeing needs of the detained person are identified and work with police, family and other services to ensure those concerns are addressed
Where ongoing welfare needs are identified, with consent of the detained person, work with the CNS lawyer and refer the person to available community-based services
Make referrals to emergency/crisis services at all times and if the phone communication is after hours, next-day referral to relevant services operating during working hours
Monitor police conduct and report to the managing lawyer as required
Liaison with key stakeholders
Enable appropriate referrals to legal services following the cessation of the CNS service (whether this is to ALSWA or another legal service)
About you
The CNS roles will be busy and stressful. The CNS phone line must be staffed 24 hours per day, seven days per week, every day of the year and every phone call being answered immediately.
Under the CNS model there will, as far as practicable, be at least one CNS lawyer available at all times and at least one Aboriginal staff member available to speak with persons detained by police. There will be a second CNS staff member on the roster for busy periods to ensure that calls are answered promptly and effectively.
These positions require responsible people who are compassionate and self-motivated with well-developed interpersonal skills and personal integrity.
Knowledge and understanding of Aboriginal culture, society and the issues affecting Aboriginal people is required.
To be considered for a CNS opportunity, you will need to meet the following criteria:
Ability to obtain a satisfactory police clearance and hold a Working with Children Check card
High level organisational and time management skills with the ability to work under pressure
Ability to work with Aboriginal clients and employees with an appropriate levels of cultural understanding, empathy and sensitivity
Ability to work flexible hours to cover a 24 hour seven day per week roster
Ability to work from home (or other approved location) when covering shifts outside of standard working hours (8am to 5pm)
Demonstrated ability to work both independently and as part of a team comprising legal and non-legal staff with a willingness to learn and share knowledge with others
Highly developed communication skills (interpersonal, written and verbal) with experience in conflict resolution and the ability to communicate well over the phone
Highly developed conceptual and analytical skills
Ability to confidently use workplace technology
Ability to work in a sensitive manner with clients
Ability to participate in individual performance reviews
About our benefits
We have a friendly, caring and diverse work environment. We offer attractive employment benefits including salary packaging (making part of your salary tax-free), free counselling services to employees and immediate family through our Employee Assistance Program (EAP), flexible working arrangements and opportunities for professional development. We also provide five weeks of annual leave per year with leave loading.
In addition, these roles will attract overtime payment for work conducted outside standard hours.
About the organisation
Organisation Name : Aboriginal Legal Service of WA Limited (ALSWA)
ALSWA is a not for profit independent government funded organisation working to provide high quality representation and assistance to the Aboriginal community in WA.
Our aim is to deliver a quality legal service and education which contributes to participation, empowerment and recognition to Aboriginal and Torres Strait Islander peoples throughout WA. ALSWA has 13 offices across regional WA and practices in the areas of criminal, civil, human rights and family law, as well as law reform, community legal education, a diversionary program for Aboriginal youth and now, the custody notification service. The service is a ground-breaking program for our organization.
How to apply for this role
Applications not allowed for this job listing.
---
Please quote in application: SUPPORT WORKER (Section 50d) x 2 via Pro Bono Australia.
---