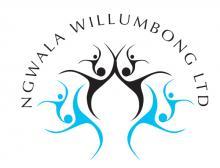 Organisation : Ngwala Willumbong
Location : Melbourne (St Kilda)
Work type : Full-time
Profession : Administration & Office Support, HR & Employment Services, Management
Sector : Community Development, Drug, Alcohol & Addiction, Indigenous
Salary type : Annual Package
Salary : Negotiable
Application closing date : 22 Aug, 2019
About the role
This includes partnering with managers to identify HR priorities and recommend appropriate people management solutions in relation to organisational development, culture and change to deliver outcomes and manage issues. The HR Manager ensures that the delivery of programs and initiatives is closely aligned with Ngwala's vision and goals.
To provide administrative and generalist human resources management support (including industrial relations, payroll, roster, training, workplace health, safety) to the Ngwala Willumbong Aboriginal Corporation in consultation with the CEO and the Senior Management Team.
DUTIES AND RESPONSIBILITIES
Industrial Relations
Manages a productive industrial relations environment with staff and unions through the sound administration of awards and industrial agreements; co-ordination of the consultative process, co-ordination of legal advice and industrial advocacy attendance at IR Commission hearings; and consultancy to line managers.Prepares documentation in support of IR matters including lodgement of Agreements and other industrial instruments under the guidance of the Executive General Manager Human Resources.
Manages the disciplinary and appeal hearings process and related correspondence.
Maintains up to date knowledge of IR and related Legislation.
Recruitment
Manages and monitors the recruitment and induction process of all Centre staff.
Responsible for formatting and placing recruitment advertisements in all media for the Centre.
Ensures that all new staff are inducted efficiently and professionally including the preparation and supply of recruitment, employment and induction support material.
Works cooperatively with Senior Management Team members, to advertise and recruit all vacant positions within approved staffing levels.
Maintains up to date position descriptions for all Centre positions and ensures current versions are stored on employee files and electronically on a HR database.  Manages the recruitment practices for the Centre including the relationship with recruitment agencies and service providers. Maintains and updates the position vacancy information on the GEO Intranet.
 Policies and Procedures
As directed by GEO Head Office, manages the development and implementation of all Human Resources policies and procedures consistent with best practice principles to ensure the Centre is promoted as a progressive modern employer.
Workplace Health & Safety
Monitors and manages the workplace health and safety strategies for the Centre. Performs the function of Floor Warden if required. Performs a monthly hazard check / audit of the main office and administration area. Ensures that the appropriate workers compensation forms are completed and submitted to the Company's insurer within the stipulated time frames.
Ensures that all workers compensation claims for the Centre including the claims review process with GEO's insurance representative are managed proactively, professionally and efficiently.
Training
Prepares and delivers appropriate training as required to the Centre employees, supervisors and managers. Ensures that the Centre's training obligations by contract and the database which identifies the appropriate training qualifications and required renewals is maintained and up to date.
Human Resources Reporting
Provides and coordinates the Human Resources monthly report to GEO Head Office. Provides ad hoc reports as required from time to time.
Human Resources Administration
Assists with tender preparation in respect of HR information when required. Manages the Human Resources Audit process bi-annually. Ensures that the Infinium human resources information system is kept up to date at all times. Ensures that all Centre performance reviews are diarised and conducted on an annual basis. Other suitable duties as required and in line with the position competencies.
SELECTION CRITERIA
Demonstrated experience (minimum of five years) in Human Resources, Organisational Development or Industrial Relations Management.  Highly developed communication, negotiation and analytical skills with the ability to effectively communicate with senior officials from government, the community, unions and management groups. Demonstrated experience in and an ability to use a human resources information system and software packages particularly Microsoft Word, Excel, Outlook, PowerPoint and Infinium. Demonstrated knowledge of Legislation, Awards, Policies and Practices relevant to contemporary human resources management with a proven ability to provide valued advice and support to management and staff in interpretation and application.
Demonstrated ability to investigate issues, identify problems, develop and implement innovative human resources solutions, systems and work practices to assist the management and development of human resources with an emphasis on best practice and continuous improvement.
Ability to work independently and unsupervised or as a member of a team with a demonstrated commitment to customer service, business improvement, equity, health and safety/rehabilitation in the workplace.
A tertiary qualification (or completing a qualification) in Human Resource Management or a related disciplines would be an advantage.  Membership to the Australian Human Resources Institute (AHRI) is desirable.
About the organisation
Organisation Name : Ngwala Willumbong
How to apply for this role
For further information regarding the above positions, including the position description or to send your resume and cover letter, please email reception@ngwala.org.au or contact HR on (03) 9510 3233.
Job contact
Name: Rosie
Phone: 0395103233
---
Please quote in application: HR Manager via Pro Bono Australia.
---