Search Jobs - 213 Results

You have searched for following criteria
Any Profession X
Any Location X
Search Results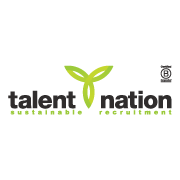 The Wilderness Society
(Sydney)
,
2 weeks ago
The Wilderness Society is seeking a National Campaigns Director who is passionate about preserving the unique environment of Australia for future generations. This exciting role will see you working collaboratively with the Wilderness Society Board.
Closing: 29 Nov, 2019
Career News




Maggie Coggan, 08 November 2019 -
Up your networking game with these top tips  If you dread going to events that require yo...
Tags - Careers News, Jobs News, Networking,
View more news
Featured Suppliers
Hill Rogers is the adviser of choice for the Not for Profit ...

View Details

We specialise in data solutions consulting and IT profession...

View Details
Source More Suppliers