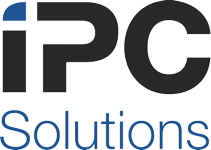 Description
IPC Solutions helps Not for Profit organisations by providing networking and telephone services that are easy to use, reliable and value for money.
About Us
At IPC Solutions, our goal is to bring a tailored, high quality communications solution within the reach of Not for Profit organisations.
How do we do this?
We innovate and develop our own communications systems with an emphasis on usability, reliability and value for money.
We build solutions that are fit for purpose rather than a 'one size fits all'.
We become your trusted partner by not just supporting you but evolving with you.
So if you believe a communication system should be serving you better or its just costing you too much for what it does, or doesn't do, please contact us to find out what IPC Solutions can do for you.
Products and Services
What we Provide:
Advanced Voice over IP (VoIP) telephone systems that are simple to use
Data networking such as switches, routers and firewalls
Secure and cost-effective audio teleconferencing services
Telephone and internet access services.
One provider, one bill, hassle free communications.
We are based in Canberra, Australia and are able to provide systems nation-wide.
Examples of work
We have a number of happy customers who would be willing to provide a reference on the services and solutions we provide.
Please feel free to contact us to discuss.