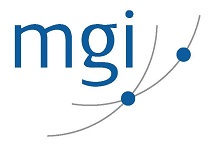 Address
Level 1, 200 Mary Street
Brisbane
Queensland 4000
Website: www.mgisq.com.au
Contact
Name: Steve Greene
Position: Associate Director
Phone: 07 3002 4800
Fax: 07 3229 5603
Email: sgreene@mgisq.com.au
Description
MGI helps not-for-profits and charities to understand their financial performance and build stakeholder confidence through independent assurance on the robustness of internal controls.
About Us
Whether you are trying to fight poverty, improve the lives of others or make a difference in your local community it's the pursuit of this success that is the reason most NFP leaders keep going each day.
The challenge, however is that your attention is on your cause and making a difference and not necessarily on what needs to be done to create a sustainable organisation.
That's where MGI comes in. We help organisations such as yours to understand and better manage your financial performance so that you can continue to focus on your core purpose. We also help you to address potential risks and maintain accountability, an important part of operating a reputable NFP.
To learn more about how we can support your organisation read about our audit and external CFO services
Products and Services
 External CFO and financial management
All charities and NFPs can benefit from strong financial stewardship when setting strategic plans and projects. However, not everyone requires this support full-time.
Our external CFO consulting service is a cost effective option for small to mid-sized NFPs to access specialist support on demand and guide you through complex decisions as they arise. We can support you in:
budgeting, forecasting and reporting
preparation of monthly management accounts
improving business processes and controls
cash flow management
Advising CEO and boards
Risk minimization
Learn more about how we can support you through our external CFO services.
---

Audit services
As a general rule, charities and NFPs with revenue greater than $250k per annum or those that are deductible gift recipients must undertake an annual independent financial review/audit. This can be a stressful and time-consuming undertaking for any organisation.
At MGI we are committed to making the audit process as pain-free as possible, supporting you through every step of the process. We'll also ensure you get more value added from your audit by identifying opportunities for internal control and governance improvements and providing key stakeholders with confidence in your results. We provide external and internal audits, compliance audits, forensic audits and audit reviews.
Learn more about our audit services.
---

Tax and compliance
Is tax and compliance diverting your attention away from your core purpose?
Because our highly experienced team work in this space every day we know exactly what needs to be done to meet your regulatory and statutory requirements. Leave it to us to:
Ensure your organisation is compliant with all applicable tax legislation
Review tax concession available to you
Assist with annual income tax exemption self assessments
Learn more about MGI's accounting and tax compliance services.
Examples of work
Symbiosis International
For 20 years, Symbiosis International has been helping impoverished Bangladeshi women to raise themselves out of poverty. Facing increased competition for funding back home, Symbiosis recently decided it needed to lift its game and improve its financial reporting and transparency to donors.
Internal accountant Travis McAuliffe appointed MGI to audit the 2014 and 2015 years and consolidate the Australian and Bangladesh accounts.
While Symbiosis had engaged a Bangladesh firm to audit the local accounts for the Bangladesh government, this was carried out on project by project bases.
Thus there were 25 projects needing to be consolidated, a difference between Australian and Bangladesh accounting standards needing to be bridged, and language and cultural differences that came into play.
"MGI were very supportive and understanding of the situation at hand," Travis said.
"MGI acknowledged the noble intent of our organisation and helped us to take key steps to bring our financial reporting up to the standard expected of a charity our size," he said.
"Graeme and Stephen were always willing to come and meet with the directors to go through any qualifications that had to be made.
"It was very clear that they associated themselves as part of the organisation and our solutions," Travis said.
Read more about our work with Symbiosis
Dunamis Christian Centre
Dunamis Christian Centre is a not-for-profit organisation with a passion for supporting the community. When MGI first met the team at Dunamis two years ago, they were a growing group of churches with five successful not-for-profit organisations and were looking to expand their premises. However, they also faced a significant problem.
Despite operating under a strong sense of accountability and transparency, past accounting practices had led to problems with the financial reports provided to the Board of Management.
Knowing members would rely on the credibility of this information, the organisation was keen to identify and correct any outstanding issues. Together with a new outsourced accounts manager, MGI helped rectify the situation and worked with the Board of Management to improve its governance and future processes.
Accounts manager Melissa O'Brien said MGI was especially thorough in its approach and it didn't take long for a number of inaccuracies to come to light that had not been identified in previous audits.
"The MGI team are easy to deal with and have been very understanding of the challenges of working in a not-for-profit organisation and, in my case, part-time." Melissa said.
"In the past, I have worked with people who have made the audit process seem like a very stressful time of year—but working with MGI, that didn't happen," Melissa said.