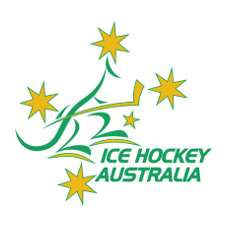 Organisation : Ice Hockey Australia
Location : Australia (can be anywhere in Australia)
Time required : 1-2 days per month
Duration of project : Three (3) year term
Skill area : Board & Committee Members, Consulting & Strategy, Education & Training, Engineering, Events, Finance & Accounting, Grants & Philanthropy, Graphic & Web Design, Information & Communication Technology, Legal, Marketing, Media & Communications, Operations Management, Policy & Research, Program Coordination & Management, Volunteer Management
Sector : Sport & Recreation
Application closing date : 15 Jan, 2022
About the role
The IHA Board of Directors is made up of elected and appointed directors, with a maximum term of three (3) years.
IHA seeks to appoint three (3) directors to the Board through election by the Member Associations. This role has the same duties and responsibilities as other director roles, however it is anticipated that this appointment will provide the board with greater insights and awareness of important business and industry issues and be able to appropriately and thoroughly examine their impact on strategy.
The role requires attending at least 12 board meetings, one general assembly meeting and one AGM per year and may involve serving on at least one board committee. It may also be necessary to take part in fortnightly conference calls for management, financial reporting, and general compliance issues.
The role is a volunteer role with authorised expenses reimbursed.  IHA has embraced virtual board meetings and as such face-to-face meetings are kept to a minimum.
A – General Requirements of a Company & IHA Director
General Requirements
IHA is a Public Company Limited by Guarantee.
Directors of the Company are responsible for the strategic direction and governance of the organisation and are expected to add value to the Company's operations. Directors are required to understand the requirements of the Corporations Act 2001 and Directors' obligations and duties including the financial competence associated with holding the role of a Director.
Director duties under the Corporations Act 2001 include, but are not limited to:
Care and diligence – exercise their powers and discharge their duties with the care and diligence that a reasonable person would have if they were a director of a company in the company's circumstances and occupied the office held by, and had the same responsibilities as, the director.
Good faith – exercise their powers and discharge their duties in good faith in the best interests of the company and for a proper purpose.
Improper use of position – not to improperly use their position to gain an advantage for themselves or someone else, or to cause detriment to the Company.
Improper use of information – not to improperly use information obtained through your position to gain an advantage for themselves or someone else, or to cause detriment to the Company.
Disclosure – material personal interests must be disclosed in a wide range of circumstances.
Insolvency – prevent insolvent trading by the Company.
Eligibility to hold a directorship under the Corporations Act 2001 includes the person:
is at least 18 years of age;
consents to taking on the role and responsibilities of a director;
is not an undisclosed bankrupt;
has not entered into a personal insolvency agreement under the Bankruptcy Act 1966 and failed to fully comply with the terms of the agreement;
has not been banned by ASIC or a Court from managing corporations under the Corporations Act 2001 (the length of the banning period as set by ASIC or the Court); and
has not been convicted of dishonesty-related offences, such as fraud.
General IHA Requirements
In addition to the above, IHA Directors are expected to demonstrate:
honesty and integrity;
experience and leadership skills at a senior level in a commercial, business or professional area;
the ability to exercise sound business and decision-making judgement, both independently and in a collegiate manner with other Board members, in the best interests of the Company as a whole;
excellent communication skills;
an absence of conflicts of interest or other legal impediments to serving on the Board; and
a commitment to devote the required time including the availability to attend Board and Committee meetings as required.
The Board constitutes Directors from nominations via "Members" being Member Associations as well as independent nominations. All Directors must accept that any state, sectional or other interests are secondary to their governance role related to the interests of the Company.
B – Eligibility Criteria for IHA Director
Specific Eligibility Criteria for an IHA Board Director:
The eligibility criteria for IHA Directors are the obligations and responsibilities stated in the Corporations Act 2001, the IHA Constitution, and the requirements of the IHA Board.  The IHA Constitution requires that in order to be eligible to hold office as a director, a person must be determined as an eligible director candidate and DOES NOT hold a Disqualifying Position.  A Disqualifying Position is defined as:
an employee of the Company (IHA), a State Member, a Masters Member, a National League Member or an Affiliate Member; or
holds an Official Position with a State Member, a Masters Member, a National League Member or an Affiliate Member; or
was a Director of the Company who has completed their maximum term and three (3) years has not lapsed since their term ended.
All nominees shall be required to declare if they hold a Disqualifying Position in their nomination, and if so that they have advised their respective Board/Committee of this application and that they commit to resigning from the Disqualifying Position within 14 days in the event of their appointment as an IHA Director.
Furthermore, IHA has determined specific eligibility criteria for the Board of Directors.  The criteria are separated into REQUIRED and DESIRABLE as listed below.  All nominees are required to complete the attached Nominee Form (Section C.2), respond to all criteria and wherever possible provide specific examples that address the criteria.
REQUIRED
At least two (2) years' previous experience serving on a Board.
Evidence of ability to read and understand the financial documents of a company (P&L, BS & CFS).
Evidence of good oral and written communication skills.
Demonstrated experience in strategy development and implementation.
Demonstrated experience in the identification, evaluation and management of risks and improvement opportunities.
DESIRABLE
Significant (at least two years) experience as a senior executive including, but not limited to:

a Director of a company;
an owner of, or senior executive in, a company within Australia; or
a senior public servant.

A relevant membership of or qualification from, for example, the Australian Institute of Company Directors (ASIC) or from an equivalent Australian or overseas body.
A broad understanding of the sport or related sport or sport management.
Tertiary qualifications in business, sports management, marketing, accounting, legal or other relevant company discipline.
About the organisation
Organisation name : Ice Hockey Australia
Ice Hockey Australia (IHA) is the official national governing body of ice hockey in Australia and is a member of the International Ice Hockey Federation (IIHF). It was first established in 1908, making it one of the oldest national ice hockey associations in the world. The purpose of Ice Hockey Australia is to encourage, promote, control and administer all forms of ice hockey in and throughout Australia in conjunction with our Member Associations (MA), for the mutual and collective benefit of all members and the sport itself.
IHA is a public company limited by guarantee and is governed by a constitution in accordance with the Corporations Act 2001 (Cth).  As such, IHA is required to implement and maintain a Board of Directors in accordance with its constitution.
More information available on IHA at www.iha.org.au 
How to apply
Download the application form, complete and sign where required, then email completed application form to office@iha.org.au
---
Please quote in application: Board Director via Pro Bono Australia.
---