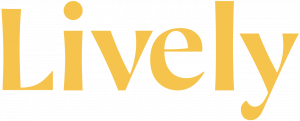 Organisation : Lively
Location : Melbourne
Time required : 8 hours per month
Duration of project : 12 months
Sector : Aged Care & Seniors, Community Development, Community Support Services, Education & Employment, Employment Services, Social Enterprise, Youth & Young People
Posted on : 11 Feb, 2020
About the role
WHO WE ARE
Lively is a not-for-profit social enterprise that connects generations, creates meaningful employment for young jobseekers and increases the connectedness and inclusion of older people in our community. We train and employ young jobseekers (aged 18–25) to provide services that help older people maintain social connection, independence and wellbeing. Through this process, we also build connections that enable older people to share their rich life experiences, stories and knowledge back with the young; fostering intergenerational understanding and respect, as well as young people's personal development.  
Our founding service trains and employs young jobseekers to help older people learn how to get online and use technology to connect and communicate. In 2019, we have also been working to design and launch an innovative home care service that will employ young people to provide home care services for older people through the Commonwealth Home Care system.  We believe that Australia's home care system is crying out for fresh new approaches, and we're building a model that we hope will offer just that. You can read more about us and our bold vision for this service here and here. As we launch this service and move into an exciting growth period for the organisation, we are seeking to inject our existing Board with the fresh perspectives and expertise of up to three additional board members.
OUR APPROACH 
We like to sum up our values, character and culture with the following statement: 
At Lively, we are radically friendly, 
ambitious and 
creative 
people people, 
focused on facilitating quality supports that improve the lives of young and older people in 
fresh, 
flexible and 
lively ways. 
Our ways of working are informed by a strong commitment to involving young and older people directly in the design, delivery and ongoing improvement of our services. We take a genuine co-design approach to all of our work, and constantly iterate and evolve our strategy based on our ongoing learning and engagement with young and older people. As an organisation, we believe in non-hierarchical ways of working that enable individuals at all levels of the organisation – board, staff and beneficiaries – to participate and contribute openly and equally in Lively's development. And as a board, we are committed to our discussions and decision-making processes being transparent and accessible for everybody who might be affected by them to participate in. Most importantly, we believe in operating with a sense of fun, liveliness and humour!
In looking to scale our operations, our thinking and approach is inspired by successful, decentralised care models such as Buurtzorg in the Netherlands and Wellbeing Teams in the UK. These highly successful aged care organisations have empowered local teams of support workers to self-manage and co-ordinate the delivery of services in their own local areas, guided by strong organisational values and philosophies, and supported by resources and infrastructure from the head office level. The efficacy and impact of these models on client and worker wellbeing and local community development have been clearly demonstrated, and provide a vehicle for rapid scaling with minimal centralised bureaucracy and overhead costs. We aim to evolve our organisation in a similar way, and seek board members who have the expertise and mindset to help us do so effectively. 
WHO WE ARE LOOKING FOR
As we move into a new stage for the organisation, we are seeking a number of board members with expertise to support the development of our model and our efforts to grow and scale. In particular, we are seeking board members with expertise in one or more of the following areas: 
Aged care consumer perspectives and needs, aged care policy, trends in aged care service delivery and industry best practice. Ability to advocate for consumer needs based on a deep understanding of and direct lines of engagement with our target groups. 

Expertise in human resources, with a people, culture and psychology focus. In particular, experience in fostering and maintaining positive, aligned and values-driven cultures through organisational growth, ideally in a context of non-hierarchical organisational structures with self-managing units or teams. Understanding of best practice and regulatory requirements in the human resource field, including staff remuneration and employment practices. 

Experience successfully leading an organisation from its early stages through effective growth and scaling, ideally as a Founder or CEO in a for-purpose enterprise. 
Individuals with previous board experience will be highly regarded. Importantly, however, we're looking for creative and open-minded individuals who are keen to experiment with developing innovative and progressive approaches to governance. We ask for hands-on and practical involvement from our board members, and genuinely value your contribution; inviting you to bring your skills, knowledge, ideas and creativity to bear in shaping Lively and helping us reach our full potential. 
We are currently incorporated as a not-for-profit company limited by guarantee with DGR status, and an understanding of charity regulations in Australia will be advantageous but not essential. We are committed to providing ongoing opportunities for training and development of our board members, and aim to provide an energising and rewarding experience for all involved. We meet on a monthly basis, alternating between online and face-to-face meetings, and use online platforms for discussion and decision-making between meetings. We work together in a flexible, warm and friendly way, and are looking forward to welcoming new members into our ambitious and lively team. 
Out of the new board members engaged through this recruitment process, we are seeking an individual with governance experience who is willing to take on the role of Company Secretary. If you are willing to take on the role of Company Secretary, please indicate this in your application.
TO APPLY 
Please email your CV and a covering letter to catekeane.ck@gmail.com.
If you have any queries about the role, please contact Cate directly on 0447 746 666 or catekeane.ck@gmail.com. We look forward to hearing from you!
About the organisation
Organisation name : Lively
Not for Profit : Yes
How to apply
Applications not allowed for this volunteering opportunity.
---
Please quote in application: Board Members via Pro Bono Australia.
---