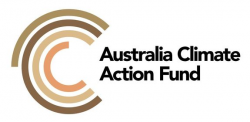 Organisation : Australia Climate Action Fund
Location : Victoria
Time required : 10 - 15 hours per month
Duration of project : 3 years (renewable second and third term)
Skill area : Board & Committee Members
Sector : Conservation & Environment
Posted on : 13 Sep, 2020
About the role
About Australian Climate Action fund
Our fund is a not-for-profit charity established for the purposes of protection and
enhancement of the natural environment by contributing to reducing the impacts of climate change
on the natural environment through reducing greenhouse gas emissions associated with fossil fuel
energy use. We aim to do this by investing in renewable technologies and other relevant projects with measurable progress.
● The fund will be operated mainly by skilled volunteering to ensure the donations are spent on
climate and not on operation costs. The platform will be completely transparent of the cost of
operation and will be audited yearly.
● The board will be composed of a limited number of specialists in diverse disciplines such as
climate change, investment, fundraising, legal, etc. to support the volunteers.
● The Investment strategy will be defined by the proposed investments focus area voted by a
member of the platform.
● The fund will also go after grants and philanthropists investment.
● Once the Investment strategy is defined project will have access to apply to grants based on
defined criteria as well as the fund will be on the lookout for projects within the investment
strategy for funding and co-funding
● The board will decide the project to fund or those to reject and enter in a contract
arrangement with third parties to deliver the project
● In order to build trust, the initial investment will be focused on quick wins. As the platform
matures and investment enables us to work with business and developers to deliver climate
change projects.
Objective: 
We are seeking out a director to join us at an exciting time where your ideas and
experience will help shape the future of our organisation.We are particularly looking for a climate concioius and passionate Board of Director with a background or experience in Finance/Accounting/Legal area. Previous NFP Board experience is encourage but not required. 
You will be expected to:
To support our strategy and operations you would ideally have sufficient time to  and ideally have experience in
one or more of the following areas:
Effectively commit to board work (as a guide approximately 10-15 hours per month)
Experience in one or more of these areas is required: Finance/Accounting/Legal
Experience in one or more of these areas is desired: State & Local Govt/Environmental Sustainability/Board and Governance experience
KEY RESPONSIBILITIES AS A BOARD MEMBER:
The board is above all else the guarantor of the integrity of the organisation.
The Board Directors are:
● appointed for a 3 year term, with the option of re-nomination for a 2nd 3 year term.
● required to uphold their statutory and fiduciary duties to act in good faith; avoid conflict of
interests and owe duty of care diligence and skill.
The full range of Board member responsibilities is extensive. In summary, the Board is expected to
exercise the following key responsibilities:
● Guide decision making and management of our fund aligned to our mission
● Continuously monitor our programmes and activities ensuring they align to our short and
long term goals and overall mission
● Ensure that we appropriately uses our resources we manage to carry out our mission and
sustain it
● Be satisfied as to the adequacy and integrity of financial and other reporting to the Board and
that there are adequate systems of internal control; and
● Be satisfied that systems for identification and management of risks are robust and
appropriate.
As a member of the board of a charity to be registered with the Australian Charities and Not-forprofits Commission (ACNC), Board members have duties and responsibilities prescribed under the
ACNC Governance Standard 5, which include:
● To act with reasonable care and diligence
● To act in good faith in the best interests of Australian Climate Action fund and for a proper
purpose
● Not to improperly use information or position
● To disclose conflicts of interest
● To ensure that financial affairs are managed responsibly
● Not to allow the charity to operate while insolvent.
BOARD MEETING CADENCE:
Our Board meets at least six (6) times per year online unless agreed otherwise.
HOW TO APPLY:
Candidates wishing to be considered as part of this process are required to complete and submit an
expression of interest application form to surya@australiaclimateactionfund.org.au
We value and support diversity, we are an equal opportunity organisation seeking to include,
welcome and value unique contributions of all people and welcome people from all backgrounds to
apply for this role
About the organisation
Organisation name : Australia Climate Action Fund
Not for Profit : Yes
How to apply
For details concerning this role , please contact
---
Please quote in application: Board of Director – Finance/Legal background via Pro Bono Australia.
---