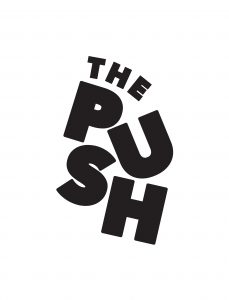 About the role
The Push is seeking expressions of interest for one (1) vacancy we currently have for our volunteer Board of Management.
At this time, we are seeking a new member with a minimum of 3-6 years of prior board experience (preferably Not For Profit), a strong working knowledge of board governance and an AICD qualification.
Skills and experience in one of the following areas is also desirable:
Human Resources;
Research and Impact Measurement;
Philanthropy; and/or
Partnerships and Revenue.
We are committed to having a Board of Management that is representative of the community we serve. We encourage applications from people outside of Metro Melbourne, outside Victoria, young people, First Nations people, people of colour, people with a disability, and people who identify as LGBTIQA+.
About The Push
The Push is Australia's leading contemporary youth music organisation.
At the forefront of emerging trends and innovations, The Push delivers a range of programs that are relevant and responsive to Australia's future music industry leaders and audiences.
For over three decades, our organisation has engaged more than 700,000 young people and has seen our program alumni including Courtney Barnett, Alex Lahey, Alice Ivy and Angie McMahon pathway to successful careers across the globe. We are uniquely positioned as the connection between the music industry of today and the music creators, professionals and audiences of tomorrow.
Our Strategy
The Push's work is guided by our current 2019-2021 Strategy. Our organisational goals are to:
Deliver high-profile all-ages events and youth audience development
Strengthen and define Victoria's music industry pathways
Evolve and enhance the FReeZA program
Be at the centre of a representative and celebrated youth music community
Position the organisation to expand nationally in a sustainable and responsible manner
Define and represent best practice in our operations, governance and sector development
In 2021, our Board of Management, along with our staff and broader community developed our new strategy for 2022 – 2025 which will be launched in early 2022.
Our Board of Management
The Push is governed and guided by our volunteer Board of Management. Positions on our board are determined by a skills-based approach, ensuring we have a breadth of expertise and experience to undertake the board's work in setting organisational strategy and ensuring effective implementation – shaping The Push's capacity for impact and future growth.
Our Board of Management is committed to working towards 30% of young board member representation (aged 18 – 25 years).
As a member of The Push's Board of Management, we expect you will:
Have a passion for fostering a dynamic and connected youth music community across Australia
Ideally have experience in non-profit board function, governance or compliance
Contribute expertise and participate in strategic development across the organisation, aligned with our vision, mission and values
Ask questions, take responsibility, and follow through with your roles and responsibilities
Uphold and inform The Push's Rules of Association, Statement of Purpose, and their alignment with the organisation's strategy
Ensure organisational compliance and effective risk management is upheld at all times, in line with statutory governance obligations
Develop a comprehensive understanding of the organisation's programs, core functions, stakeholders and constituents
Support The Push Board of Management and staff in its development and fundraising efforts by arranging introductions, signing letters to friends and associates and otherwise opening doors to potential funding sources.
Act as a representative of The Push through personal participation at special events and major functions. As a youth music organisation delivering all-ages events, Board member visibility at these events is required throughout the year
Consistently attend 10 official Board of Management meetings, additional strategic and committee meetings and our AGM that are scheduled at the start of each year (meetings take place in Melbourne and virtually)
Commit 3-4 hours of your time per week, allowing for timely offline engagement
Serve on and actively participate in at least one sub-committee
Prepare for meetings in advance by reading and considering all materials including financial statements in advance. Major issues should be brought to the Chairperson's attention prior to the meeting
Serve a minimum three-year term, with the option to extend for an additional three-year term
At all times maintain the confidentiality of board business, including not sharing such information with non-board members and media (including social media)
Disclose any potential conflict of interest with The Push
About the organisation
Organisation name : The Push
How to apply
How to apply
The Push is seeking expressions of interest for the one (1) vacancy we currently have for our volunteer Board of Management.
To apply, please email a copy of your CV and cover letter detailing how your demonstrated experience, skills and knowledge would suit the position available.
Applications close 5pm, 29 November 2021 and should be addressed to
Moira McKenzie, Chairperson, The Push Inc to moira@moiramckenzielegal.com.au.
The Push is an Equal Opportunity Employer and does not discriminate in its selection and employment practices on the basis of race, colour, religion, sex, national origin, political affiliation, sexual orientation, gender identity, marital status, disability, genetic information, age, or other non-merit factors.
---
Please quote in application: Committee Member, Board of Management via Pro Bono Australia.
---