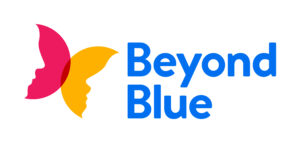 Organisation : Beyond Blue
Location : Australia
Time required : Monthly Steering Committee and associated preparation time
Duration of project : 2 years
Skill area : Board & Committee Members
Sector : Mental Health
Application closing date : 2 Oct, 2021
About the role
Beyond Blue is seeking expressions of interest to join our Big Blue Door Steering Committee as a
Community Lived Experience Member. This role is a significant opportunity to inform and
influence our strategic thinking and high-level decisions in the Big Blue Door vision and experience.
This community position is a strategic advisory role and distinct from the multiple other
community engagement activities which are supporting the detailed planning, design and
evaluation of the Big Blue Door components.
The selected candidate will be paid for their time and contribution to the Steering Committee
according to the Remuneration Tribunal Determination Part-Time Offices.
About the Big Blue Door…
The Big Blue Door is a vision that will be realised through a community experience platform that's
being developed to connect people with the mental health, wellbeing and suicide prevention
services and supports they need. The vision is to provide accessible, safe, personalised and
connected mental health support for people who interact with Beyond Blue.
Requirements and support
Community Members roles on this committee are a valued way in which we seek to ensure
community voices and lived experience perspectives are integrated into high level and strategic
project discussions, reporting decisions and governance.
This role:
• requires a commitment to prepare for, attend and contribute to regular meetings, either in
person or remotely by videoconference
• will be supported by induction and briefing to support engagement and the ongoing role
will include support, reflection and feedback opportunities.
Time commitment
The successful candidate will be required to attend one meeting (either online or in person
depending on the candidate's location and relevant coronavirus restrictions) once a month for up
to two years. There will also be up to three hours of preparation for each meeting.
Selection criteria
This Community Lived Experience role for the Big Blue Door Steering Committee has some essential
requirements for experience and expertise and the application form allows you to respond to these.
• A personal lived-experience of mental health issues and/or suicide is an essential
requirement for this Community Lived Experience Member role.
• This role also requires some experience, understanding and connection with communities
who are impacted by mental health issues and suicide.
• The Community Member role should also be able to demonstrate an ability to bring sound
judgement and valued contributions into strategic and governance discussions and advice.
We encourage interest and applications from people with experience of diverse communities
including those from culturally and linguistically diverse backgrounds, Aboriginal and Torres Strait
Islander people, LGBTIQ+ communities and people who live with disability.
About the organisation
Organisation name : Beyond Blue
Beyond Blue has been providing supports and services to people in Australia for 20 years.
We are Australia's most well-known and visited mental health organisation, focused on supporting people affected by anxiety, depression and suicide. We don't ever take this position for granted nor do we rest on our laurels.
The generational defining events of 2020 have required us to be innovative and agile in responding to the needs of the communities we serve.
Beyond Blue works with the community to improve mental health and prevent suicide, so that all people in Australia can achieve their best possible mental health.
Through our Beyond 2020 Strategy, we are working across three strategic priorities:
Promoting mental health and wellbeing so people have greater knowledge, feel safe to talk openly about their issues and are supported to ask for help when they need to.
Being a trusted source of information, advice and support so we can all better understand how to maintain our mental health and take steps to recover from mental health conditions.
Working together to prevent suicide by playing a lead role in the national effort to prevent suicide through research, information, advice and support, and advocacy. 
We ensure community is at the heart of everything we do. Our success is dependent on our deep commitment to actively listen to, understand, partner with and respond to community experience and needs. By learning from and working with community, Beyond Blue can better reach and support people who need us, and adapt to the evolving mental health needs of people living in Australia.
We are the 'Big Blue Door' for many in the community: a safe and reliable place for millions of people to access information, advice and support, no matter where they are on the mental health continuum – whether they're well and want to stay that way, unwell and need support, or in recovery and want to reconnect with others and give back.
Our aim over the coming years is to streamline access to, and the responsiveness of, our 'Big Blue Door'. We will build a better online platform and we will better connect with people in the community. No matter how people connect with Beyond Blue, we want everyone to have access to relevant products and services that offer information, advice and support they need
How to apply
How to apply
Apply through the online Expression of Interest Form
The recruitment and appointment for this role is through an open Expression of Interest, shortlisting and the interview of candidates.
Candidates should consider our Beyond 2020 Strategy and their alignment with our organisational values. The appointed candidate will also need to address Beyond Blue's conflict of interest policies and procedures and to make undertakings to privacy and confidentiality.
---
Please quote in application: Community Lived Experience Committee Member via Pro Bono Australia.
---