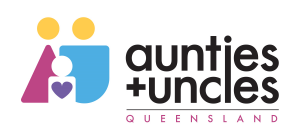 Posted : Friday, 8th June 2018 - 2:23 pm
Organisation : Aunties and Uncles Queensland
Location : Australia
Time required : 6- 8 hours a month
Duration of project : Ongoing
Contact Name : Emma Allison
Contact Phone : 0733678002
Contact Email : emma@auntiesandunclesqld.org.au
About the Role
Aunties and Uncles Queensland is an early intervention and prevention program helping vulnerable and socially isolated children aged 1-11 years, within the greater Brisbane and Gold Coast areas.
The Aunties and Uncles program delivers practical support to referred families by linking children with a volunteer aunt and/or uncle, who fulfils the role of a positive mentor in the child's life through the provision of a stable, nurturing and caring relationship over a minimum of 12 months.
Finance Director
• Continuously improve and maintain rigorous and responsible financial management including the development and oversight of annual budgets and the funds policy.
• Provide detailed and accurate board financial reports which enable sound decision making based on a clear understanding of financial requirements and position.
• Oversee the annual audit of financial accounts and ensure the organisation is compliant with all other legal responsibilities associated with its financial operations
• Liaise with financial institutions and advise the board on financial products and accounts which maximize interest and minimizes costs and inconvenience.
• Provide expert costing forecasts and advice to ensure all operating costs are identify and met
• Provide calculations and advice on future growth scenarios as part of regular strategic planning and business development activities
• Oversee the payment of operating expenses, such as staff salaries, ensuring the organisation meets its financial obligations and makes payments to stakeholders in a timely way.
• Actively review the practices and record keeping associated with all fundraising events to ensure the organisation can be highly accountable for donations, grants and other proceeds, and that these are allocated according to commitments.
It is a requirement that the Treasurer has a current qualification as a CPA (or a similar qualification as agreed by the Board).
Meetings and time commitment:
-The board of directors meets on the second Monday of every month at 6.30 pm at the organisation's premises at Fernberg Road, Paddington.
-Sub-Committees of the board meet an average of once per month and board members may be required to participate actively and attend the majority of sub-committee meetings.
-Board members are asked to attend special events or workshops, as they are determined, and likely to be on around 6 – 8 occasions each year.
Expectations of our Board members
-Be willing to exemplify values which are consistent with the Aunties and Uncles (Queensland) values of Dependability, Respect, Professionalism and Compassion.
-Attend and participate in meetings on a regular basis, and special events as able.
-Participate on a committee of the board, and serve on ad-hoc committees as necessary.
-Be alert to community concerns that can be addressed by Aunties and Uncles (Queensland) mission, objectives, and programs.
-Help communicate and promote Aunties and Uncles (Queensland) to the community.
-Become familiar with Aunties and Uncles (Queensland) finances and resource needs.
-Understand the operating model, policies and procedures of the organisation.
About the Organisation
Organisation Name : Aunties and Uncles Queensland
Not for Profit : Yes
Apply for this Position
---
Please quote in application: Finance Director via Pro Bono Australia.
---