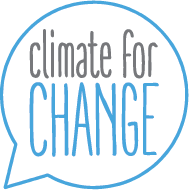 Organisation : Climate for Change
Location : Australia
Time required : 10-12 hours per month
Duration of project : 2 years
Sector : Conservation & Environment
Posted on : 10 Oct, 2018
About the Role
About Climate for Change Inc.
Climate for Change Inc. (C4C) is a fast-growing not-for-profit. Four years old, we are gaining the attention and respect of others in our sector for our innovative approach to engaging new audiences and our ability to achieve results usually only achieved on much larger budgets. We are volunteer-driven with a growing core staff. We are passionate, dynamic, resourceful, hopeful and giving.
We're looking for someone who shares our vision and values and who has the commitment, time, skills, networks and passion to help us make a meaningful impact as our Board Secretary.
For more information, please see our website: www.climateforchange.org.au. The rules of the organisation are available here.
What We Do
C4C seeks to create the social climate in which Australia's leaders can and will do what it takes to keep global warming well below two degrees and ultimately bring it back down below one degree as quickly and safely as possible.
We do this by supporting people who are already committed to the changes we need to have more effective conversations about climate change with people around them to build greater support for those changes.
Our flagship program uses the "Tupperware Party model" to engage new audiences – a model which allows for both deep engagement and exponential growth.
About the board
The board works closely with to CEO to support and provide governance to the organisation to enable it to realise its mission. As the highest leadership body of the organization and to satisfy its fiduciary duties, the board is responsible for:
Reviewing and amending the governing Rules to meet changing needs of C4C

Selecting and evaluating the performance of the chief executive

Developing C4C's existing strategy into short and long term strategic plans with concrete organizational goals

Ensuring strong fiduciary oversight and financial management, including approving C4C's budget and preparing financial statements

Fundraising and resource development

Approving and monitoring the organization's programs and services

Enhancing the organization's public image

Stakeholder and donor engagement, and

Assessing its own performance as the governing body of the organization.
According to our rules, Board members are required to be financial members of C4C – membership fees are $48pa (full) and $24pa (concession).
It is expected Board members will commit  an average 10-12 hours per month to their Board duties.
The role
The Treasurer is required always to be across the financial situation of the association – if there is a question about finances, the Treasurer should be across the key requirements and risks.
As well as those of general Board Members, the Treasurer role attracts the following responsibilities:
With the bookkeeper, preparing an overview financial report for each Board meeting (P&L, Balance sheet, other specific reports as required)

Meeting monthly with our bookkeeper to review accounting records

Reviewing GL reconciliations, and preparing BAS and other statutory filing,  ensure compliance for external reporting purpose

Preparing end of year financial report for our AGM

Organising and being responsible for external review or audit or C4C financial statements.
The Treasurer is a signatory for our trust and operating accounts, so some minor banking tasks are also required, including approving payments in a timely fashion.
Responsibilities of Board Members
Each individual C4C Board Member is expected to:
Attend Board meetings (currently 10 p.a.), general meetings and important events

Do all reading preparation for these meetings (on average one hour per meeting)

Attend longer strategy sessions (upto 4 days per year)

Know the organization's mission, policies, programs, and needs

Faithfully read and understand the organization's financial statements

Serve as active advocates and ambassadors for the organization

Actively help identify and/or secure financial resources and partnerships necessary for the organization to advance its mission

Leverage connections, networks, and resources to develop collective action to fully achieve the organization's mission, including fundraising

Develop policies, set up appropriate governance structures/systems and provide strategic guidance, and

Participate in at least one working group or sub-committee as needed.
Key Selection Criteria
The board aims to meet all of the following criteria between all its members:
Not for profit law experience

Not-for-profit governance experience

Financial / Accounting knowledge (required for Treasurer role)

Fundraising expertise or experience

Proven skills and aptitude for strategy / risk / governance

Strategic understanding of the climate movement.
In addition, each board member will be selected on their ability to meet these criteria:
Time and commitment

Profile and networks useful to the growth of C4C, including fundraising

Passion for C4C's work

Previous board experience (preferred but not essential).
To express your interest
Please complete the following application form by midnight Thursday 1st November, 2018.  https://goo.gl/forms/PbComlpZSb8X09Nl1
Although C4C is a Melbourne-based organisation, we will consider applicants from around Australia (interstate Board Members would call into meetings via video-linking).
If you have any questions about this position or the application process, please email Kartik: board_admin@climateforchange.org.au
About the Organisation
Organisation Name : Climate for Change
Not for Profit : Yes
Apply for this Position
For details concerning this role , please contact
Kartik Iyer
---
Please quote in application: Governing Board - Treasurer via Pro Bono Australia.
---