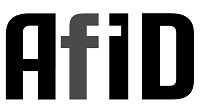 Organisation : Accounting for International Development
Location : International, Online (Remote)
Time required : 7-10 days (flexible)
Duration of project : 7-10 days (flexible)
Skill area : Finance & Accounting, HR & Employment Services
Sector : Arts & Culture
About the role
Our partner is an inclusive, participatory arts and theatre company and registered charity. They are developing their 3-year plan, and as part of this will be undertaking a staff restructure and looking to strengthen their finance and operations.
They are seeking the support of a volunteer with both a Finance and Human Resources background, and/or experience, to help and advise them on managing these changes.
Staff Restructuring
This part of the volunteer assignment will include:
Bringing existing staff on freelance contracts into contracted staff positions. This will entail reviewing industry rate salaries, and advising on the speed at which existing staff might be offered salary increments to ensure that they are being paid competitively.
Support the Director in developing clear job descriptions and contracts. They are seeking to recruit a new staff member at a senior level to oversee the operations and finance, and are seeking support in developing this job description, and offering advice on recruitment.
Support the director on communicating the change management and restructure to existing staff; please note, that whilst they do not expect to make redundancies as part of the restructure, they need to clearly and positive communicate the change in contracts as well as expected salary increments. This is especially sensitive as they anticipate bringing the new staff member in on a competitive salary from the onset, whilst they look to increase the salaries of staff who have served the organisation passionately and on reduced pay.
Developing financial management tools
At present, they have strong bookkeeping, with an external accountant managing inputting their income and expenditure on Xero, and meeting their year-end reporting and compliance needs. There is a need to undertake a review of their internal controls and accounting processes. Additionally, there is a need to develop financial management tools and practices; specifically, they would like support in developing an organisational budget, budget monitoring and cashflow forecasting tools.
They anticipate that the total time commitment required for both aspects of the project would be around 7-10 days (can be over a longer period), with the volunteer working remotely for the duration of the placement.
Although they would prefer one volunteer to undertake both aspects of the assignment, please do get in touch if your background is only suitable for the staff restructuring work.
Please note that this is a volunteer assignment and therefore there is no remuneration.
For more remote volunteering opportunities please visit the AfID website.
About the organisation
Organisation name : Accounting for International Development
AfID offers every type of accountant, from anywhere in the world the opportunity to use their skills to support a broad range of non-profit organisations globally. Volunteer assignments of between 2 weeks and 12 months, &/or longer permanent placements, form part of our ongoing strategy to build the financial management capacity of charities in over 50 countries. 
AfID have now arranged assignments for over 1000 accountants from over 50 countries, providing over 250,000 hours of one to one support to more than 500 non-profit partners.

Our partners, which are a blend of international charities and grassroot NGOs, such as street child centres, hospitals, micro-finance institutions, conservation projects, women's empowerment programmes and schools, are all doing amazing work to tackle extreme poverty and inequality but due to limited resources are unable to access vital financial management training.

The main focus of all AfID assignments is to develop the skills, confidence and potential of local people, enabling organisations to ultimately have the financial management capacity they need to deliver more sustainable programmes to their many beneficiaries, whilst maintaining good relations with their donors. Volunteers could be budgeting with a street child centre in Kampala (Uganda), coaching a hospital bookkeeper in Kigali (Rwanda) or financial reporting for a primary school in Kathmandu (Nepal).
How to apply
---
Please quote in application: HR & Finance Volunteer @ UK Arts & Theatre Charity (7-10 days) via Pro Bono Australia.
---