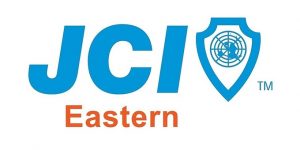 Organisation : JCI Eastern
Location : Melbourne
Time required : 1 Hour per week minimum
Duration of project : 12 weeks
Sector : Community Development, Community Engagement, Community Support Services
Posted on : 10 Jul, 2019
About the role
Who is JCI Eastern?
JCI is a global network of over 400,000 young leaders (18-40) seeking to actively
improve themselves through leadership experience in real world situations. We
seek to create positive change at the local and global level, through active citizenship, while helping young people gain the experience to assist furthering
their careers, goals and expectations.
What is MentorMe?
The goal of MentorMe is to design and establish links between experienced professionals and aspirational individuals and students who are seeking opportunities for their own professional development. The goal of this program aims to pair Mentors and Mentees, who can form a professional relationship and enlighten each other. JCI Eastern hopes to create a sustainable program that allows today's leaders and tomorrow's leaders to educate each other and grow the knowledge economy of the Eastern suburbs through a supportive and sensible network. Mentors will be paired with a Mentee for the program, which will run for 12 weeks.
As a MentorMe Leader you would be expected to:
Assist in the planning and executing the MentorMe program for 2019
Defining planning methods and strategies to support the delivery of the program
Work collaboratively with the director to ensure successful delivery of the program
Creating a space for learning and development for students
Acting as a role model for Mentees through guidance and providing solutions
Meet their Mentees face to face where they will have the chance to define the respective roles of the Mentor and Mentee and identify challenges of each role
Work closely in order to forge action plans and tackle on numerous personal and academic problems and goals
Offering advice when asked, without being directive while motivating and supporting their mentee
Engage in weekly meetings with the mentee while setting agendas, being a role model as a leader, learner and a professional individual
Characteristics and Skills Required
The ability to commit to weekly meetings, either over the phone or in person.
Demonstrates a positive attitude and acts as a positive role model
Ability to bring a problem solving and forward thinking, growth mindset to the role
Good communication skills across a variety of platforms
Ability to work independently and sets ongoing personal and professional goals.
Willingness to learn on the job and suggest process and efficiency improvements.
Takes a personal interest in the mentoring relationship
Willingness to share skills, knowledge, and expertise
Approachable, availability and the ability to carefully listen.
Benefits and Opportunities
A safe environment to develop and hone your management and leadership skills
Development of the personal leadership and coaching styles
Strengthening and practicing interpersonal relationship skills
You will be in a good position to develop further contacts for personal and professional development.
Receive a referee and reference letter from JCI Eastern that can be used to support your career development.
Opportunity to work efficiently with different personalities and with people at different places and stages of their career/study/life.
Expand your networking capabilities.
Developing professional relationships
Engage in a midway (Sixth week) face to face feedback and review session regarding the assessment of the Mentee's progress
The opportunity to review the whole program and provide recommendations for both the program and their Mentee at the conclusion.
Have a final face to face review with their mentee on their progression, professional and personal development on the last week of the program (twelfth week)
Join JCI Eastern for further participation in events and activities
At the close of the mentoring program, Mentors will receive a written letter confirming completion of the event and a reference from the Program Director.
For further information, please apply or call Kristofer Chen on 0428-782-691.
About the organisation
Organisation name : JCI Eastern
Not for Profit : Yes
How to apply for this role
For details concerning this role , please contact
Kristofer Chen
Phone : +61428782691
Email : jcieastern@gmail.com
---
Please quote in application: Mentor Volunteer - MentorMe Program via Pro Bono Australia.
---