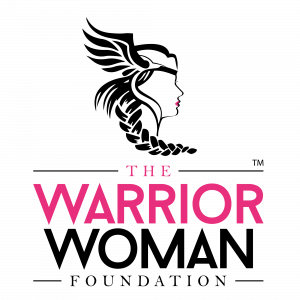 Organisation : The Warrior Woman Foundation
Location : Online
Time required : 8-10 hours in total
Duration of project : 2 months window July 1-September 1, 2021.
Skill area : Finance & Accounting
Sector : Community Support Services, Education & Training, Homelessness & Affordable Housing, Mental Health, Women, Youth & Young People
Posted on : 22 Jan, 2021
About the role
About the role
The Warrior Woman Foundation is an Australian charity registered with the Australian Charities and Not-for-profit Commission at www.acnc.gov.au. It is a Public Company Limited by Guarantee and Public Benevolent Institution. The foundation is endorsed as a Deductible Gift Recipient and a Tax Concession Charity by the Australian Taxation Office. 
We are a brand new organisation which started in March 2020, however we are very experienced team who have worked in the NFP sector for over 18 years .
The Warrior Woman Foundation was formed to bring like-minded people together to identify and create ways to support the young women of Australia who are our future, ensuring they are seen, heard and valued. We are a strong and active national women's support movement of positive women who are mothers, business owners, community leaders, as well as advocates for the advancement of women in Australia. We are kind and caring people who genuinely want to create positive change for the female population. By empowering vulnerable young women to become strong independent warriors capable of taking their place in the world, we are strengthening Australian communities at large.
We are a small but growing "tribe" who are extremely passionate about the protection of children and the advancement of young women. We are all about teamwork, being ethical in everything we do and enjoy working with like-minded volunteers who we value. 
About the role
Reporting to:
Finance Manager
What we would like you to do:
We are seeking a qualified external auditor to assist us in preparing our annual financial report to be submitted to the Australian Charities and Not for profits Commission in 2021.
Requirements:
Must be a qualified auditor (CPA registered).
Time commitment: 
We estimate this would take 8-10 hours as we have an in house accountant who is responsible for the diligent record keeping of all income, expenditure, BAS, GST, FBT, Board minutes etc. The time frame of completion would be from July 1-September 1 2021. We are a small charity so our accounts are very simple.
Outcomes:
Clear and concise financial reports to submit to the ACNC.
About us 
The Young Warrior Woman Program supports vulnerable young women 15-25 years of age transitioning from out of home care into independent living, who are at high risk of homelessness. It is designed to reduce the stress involved in leaving out of home care and learning to live independently. 
The objectives of The Young Warrior Woman Program are to:
reduce the stress involved in young vulnerable women leaving out of home care who are transitioning to independent living and are at high risk of homelessness
provide a safe, stable and socially inclusive network of women to turn to for advice and ongoing support
equip young women leaving care with the knowledge and the life skills to live independently
provide assistance in finding safe and stable accommodation
provide assistance in finding the right education and training
provide assistance in finding employment
provide assistance in finding regular welfare support
ensure that these young vulnerable women do not end up homeless
Outcomes we aim to achieve.
After the program, our "Young Warriors" will have achieved/or have the knowledge and skills to achieve the following:
independent personal identity

clear goals for present and future trajectory of education, training, and employment

safe, stable place to call home with the ability to meet their own basic needs

sense of belonging as part of the ongoing support of The Warrior Woman Foundation tribe

the knowledge and ability to manage money and save for a financially secure future

the skills to run a household

the skills to travel autonomously via public transport

strong links with health professionals and ongoing mental health support

the ability to identify and retain healthy stable relationships

the knowledge of legal rights and where to get support

increased resilience

increased confidence through autonomy

positively contributing members of the community

hope for the future.
For more information on The Young Warrior Woman program please contact the Warrior tribe warrior@warriorwoman.org.au
About the organisation
Organisation name : The Warrior Woman Foundation
Not for Profit : Yes
About the organisation
Organisation name : The Warrior Woman Foundation
Not for Profit : Yes
How to apply
---
Please quote in application: Pro Bono Auditor via Pro Bono Australia.
---