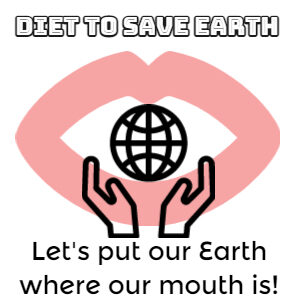 Organisation : Diet to Save Earth
Location : Online
Time required : Part time of between 4 to 8 hours per day
Duration of project : Ongoing
Sector : Conservation & Environment
About the role
Greetings from Diet to Save Earth ("DTSE")! Please refer to https://bit.ly/DTSEFb for an overview of the movement.
On the occasion of the Asia-Pacific Climate Week 2021 organised by UNFCCC, World Bank, UNEP, UNDP, UNESCAP, Asian Development Bank, and Institute for Global Environmental Strategies (IGES), DTSE has launched its first advocacy campaign of e-petitioning 19 G20 nations to sign the Intergovernmental Declaration on Children, Youth and Climate Action for which the joint custodians are UNICEF, YOUNGO, and the Children's Environmental Rights Initiative conducted under the auspices of the UN Special Rapporteur on Human Rights and the Environment. Please refer to the Facebook post at https://bit.ly/DTSEPetitionFBPost1 for further details on the campaign.
The Declaration represents an opportunity for UN member states which are not yet signatories to commit to the adoption of a comprehensive framework to rectify the widespread omission of children and youth from climate policies, strategies and plans across different tiers of government.
DTSE is recruiting unpaid volunteers as e-Petition Campaign Ambassadors to promote and support the campaign online through social media, website, events, videos, and podcasts to invite the public to sign the e-petitions. Prospective ambassadors must first become a DTSE member by subscribing to our Youtube channel at https://bit.ly/DTSEYoutube and to join our private Facebook group at https://bit.ly/DTSEFBGroup. Ambassadors who are skilled in social media marketing, online content creation, graphic design, podcasting, search engine optimisation, copywriting, website building, project management, online video production, and public relations can contribute according to their expertise.
DTSE as a partner of YOUNGA Forum 2021 will be sending a delegation of its members to the event. Ambassadors who secure the largest number of signatures for the online petition of a particular G20 nation will be nominated as a DTSE delegate to attend the event free of charge. In addition, all ambassadors will receive a certificate of appreciation as a service record of their contribution to the campaign. Ambassadors whose performance is exceptional may also be offered a letter of reference and an invitation to apply for a scholarship, in recognition of their exemplary service.
We must make a CHOICE to take a CHANCE or things will never CHANGE!
Let's put our Earth where our mouth is!
About the organisation
Organisation name : Diet to Save Earth
Diet to Save Earth is a youth-led movement with the vision of educating and mobilising young people the globe over to be catalysts in encouraging their families, communities, and societies to promote and adopt dietary changes as a powerful, far-reaching climate action which humans, especially those in developed economies, can readily and immediately take for the sake of the health of Earth and ourselves whilst helping to make a contribution to the achievement of many United Nations Sustainable Development Goals interconnected with human demand for food.
As former United States President Obama had quoted an American governor, in his speech delivered at the 2014 United Nations Climate Change Summit: "We are the first generation to feel the effect of climate change and the last generation who can do something about it." The mission of Diet to Save Earth is to inspire youths to play their part in shouldering humanity's duty to promptly rescue Earth from irreversible damages by turning the climate change crisis into an opportunity to pursue and implement long-overdue changes in consumer behaviour which has impacts across different facets of systems and industries related to the production, supply, and distribution of food and meals.
As an organisation, Diet to Save Earth connects and works with like-minded individuals and organisations to empower the current generations and beyond to heal Earth one bite and one sip at a time.
It would be an honour if you would subscribe to our Youtube channel at https://bit.ly/DTSEYoutube as well as joining the LinkedIn group at https://bit.ly/DTSELIGroup and the Facebook group at https://bit.ly/DTSEFBGroup, of the movement. In appreciation of your support, details on the redemption of a free gift would be posted in our Facebook group.
We would also like to invite you to follow us on:
(a) Instagram at https://bit.ly/DTSEInsta,
(b) Tiktok at https://bit.ly/DTSETiktok, and
(c) Twitter at https://bit.ly/DTSETwitter,
so that we can keep you updated on our activities.
Let's put our Earth where our mouth is!
How to apply
Applications not allowed for this volunteering opportunity.
---
Please quote in application: Remote e-Petition Campaign Ambassadors Worldwide via Pro Bono Australia.
---