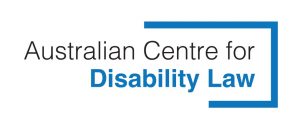 Organisation : Australian Centre for Disability Law
Location : Sydney
Time required : Up to 5 hours per month
Duration of project : Volunteer Treasurer
Skill area : Board & Committee Members, Finance & Accounting
Sector : Disabilities, Law, Justice & Human Rights
Posted on : 4 Jan, 2021
About the role
The Australian Centre for Disability Law (ACDL) is a specialist legal centre based in Sydney which operates a disability discrimination law practice across NSW, and a disability and human rights law practice across Australia.  It was established as the NSW Disability Discrimination Legal Centre in 1994 to assist persons with disability and their associates to learn about and pursue their rights under the Disability Discrimination Act 1992 (Cth). 
ACDL operates under the governance of a volunteer Management Committee. Committee members have a wide range of experience and expertise.  A majority of Management Committee members have direct personal experience of disability.
We are seeking a Board Member with skills and qualifications in financial management and accounting to undertake the role of Treasurer.
In accepting their positions, Management Committee members undertake to provide sound governance and effective leadership to the organisation by ensuring that the organisation has:
Clear strategic directions and achievable plans in line with its purpose and values
Adequate resources to carry out its work
Competent personnel
An effective policy framework to guide its work, implement its plans and meet its obligations
Adequate internal controls to ensure sound financial management, risk management and legal compliance
Adequate internal accountability mechanisms to ensure compliance with policies and procedures and to monitor organisational performance.
The Management Committee will be accountable to the membership ensuring that the organisation produces results, remains solvent, and complies with all its legal, financial, and ethical obligations.  The key responsibilities of the Management Committee are to set the direction for the organisation, to monitor its performance and to maintain control of the organisation, ensuring that it stays on track according to agreed priorities and planned activities.
Management Committee members may be requested to formally represent the organisation in sitting on external committees, participating in consultation processes or attending delegations to politicians or government officers.
Ideal candidates will have:
Qualifications and experience in Accounting/Financial Management
An understanding of and/or interest in the disability sector
A strong commitment to social justice
A strong commitment to collaborative decision making
Effective communication skills
Experience in corporate governance in the context of a not for profit organisation
In addition we are looking for a candidate with skills and experience in, one or more of the following areas:
Risk and compliance
Fundraising
Human resources
Organisational development
Community engagement
Information technology
Treasurer – specific duties
Ensure the Management Committee understands its financial obligations.
Ensure the organisation complies with tax regulations, such as GST, payroll tax and fringe benefits tax.
Oversee the development and implementation of financial management policies and procedures.
Ensure the organisation has appropriate procedures to protect against fraud and theft.
Review all internal processes and reporting methods relating to financial management at least annually.
Ensure financial record keeping meets Australian Accounting Standards and provides financial reports that will inform Management Committee decisions.
Oversee the development of an annual budget.
Provide regular financial reports on year to date expenditure against the budget including analysis comparing actual financial performance against predicted financial performance.
Ensure that Management Committee members understand the financial reports.
Manage investments and monitor fund balances, main sources of income, main areas of expenditure, amounts owed.
Ensure funds are available to cover cash flow.
Ensure the financial requirements of funding bodies and other contractual obligations are met.
Oversee the preparation and lodgement of returns with authorities such as Fair Trading NSW, Australian Securities and Investments Commission (ASIC), Australian Charities and Not-for-profits Commission (ACNC), and the Australian Taxation Office (ATO).
Ensure an audit of the books is prepared each year and that the accounts of the Association, showing the financial position at the end of the preceding financial year, are submitted to members at the Annual General Meeting.
Identify and bring to the attention of the Committee any areas of financial risk to the centre.
Exercise delegation of authority and expenditure as determined by the Management Committee.
Position remains open until filled.
About the organisation
Organisation name : Australian Centre for Disability Law
Not for Profit : Yes
How to apply
---
Please quote in application: Treasurer – Volunteer Position via Pro Bono Australia.
---