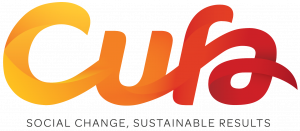 About the role
ABOUT YOU
You are an experienced and skilled Company Secretary that understands the importance of compliance and the provision of expert support to the board of directors and CEO.
You understand the importance the company secretary role plays in supporting the effectiveness of the board by monitoring that board policy and procedures are followed, coordinating the timely completion and despatch of board agenda and briefing material, and performing tasks to ensure the board is compliant with Australian corporate law.
To be successful you will have a demonstrated ability in effective, compliant company secretary services to boards. You have the capacity to build effective relationships with the CEO and board of directors. You will be an outstanding communicator in-person, over the phone and in writing with the ability to maintain a calm, pleasant and respectful manner with a diverse range of people.
RESPONSIBILITIES
Act as the appointed Company Secretary;
Ensure Cufa is compliant with Australian corporate law;
Managing board processes – board and committee papers and circulation of agendas, minutes, discussion papers, proposals for the board and its committees;
Ensuring members' and directors' meetings are properly called and held (within delegation authority);
Ensuring the necessary registers are established and properly maintained and ensuring that the company's financial records are maintained, and reports prepared in accordance with the requirements of the Act;
Ensuring records of members' and directors' meetings are kept in compliance with the Act and the organisation's constitution (within delegation authority);
Understanding and ensuring the company complies with its statutory obligations, ensuring requirements of ASIC and ACNC and other regulators are met, including continuous disclosure;
Providing or procuring advice for directors regarding application of the Act, company constitution, and other legal and regulatory requirements;
Advising the board on good practice in corporate governance;
Promoting the compliance framework to safeguard the integrity of the organisation;
Counselling the board on standards of ethical and corporate behaviour;
Ensuring the board has the information it needs to make informed decisions;
Organising board performance reviews;
Being involved in risk management and corporate responsibility matters;
Managing director induction and maintenance of a director governance manual;
Please note you will be required to attend after hours board and committee meetings and extra hours for preparation of paperwork. 
KEY SELECTION CRITERIA
This position will suit an individual who is appropriately experienced and qualified, and/or are seeking an opportunity to work closely with Board colleagues, under the guidance of a Chairperson. We are interested in candidates who can demonstrate the following skills and qualities:
At least five years' experience as a Company Secretary in the not-for-profit sector
Ability to communicate and consult effectively at all levels
Exposure to the voluntary and/or not for profit sector
Supporting the vision and commitment to the aims and objectives of Cufa
Ability to contribute to the strategic direction of Cufa
Ability to devote time and effort to assist Cufa in achieving its strategic objectives
About the organisation
Organisation name : Cufa
ABOUT CUFA
Cufa is committed to ending poverty across the Asia-Pacific. We help communities build better lives for themselves through grassroots programs that focus on education, empowerment, entrepreneurship, and financial institutions.
Over 90% of contributions to Cufa go directly into local communities where they are used to build financial institutions like credit unions, giving the most disadvantaged people a safe and affordable place to save their money. Credit union staff and members are then taught vital financial literacy skills, equipping them with the tools to save and handle their finances. Loans and savings groups are also made available at credit unions so that people can start their own small business, with Cufa project officers teaching the crucial business skills for these businesses to become successful.
How to apply
---
Please quote in application: VOLUNTARY COMPANY SECRETARY via Pro Bono Australia.
---