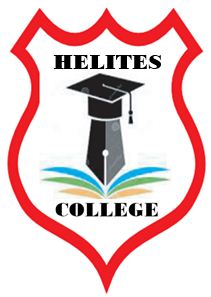 Organisation : Youths in Action (Helites College)
Location : International
Time required : 6 hours a day
Duration of project : 1 week to 12 weeks
Sector : Animals, Children, Community Development, Education & Employment, Education & Training, Health – General, Humanitarian, Overseas Aid & Development, Women, Youth & Young People
Posted on : 13 Mar, 2019
About the role
VOLUNTEER ABROAD IN AFRICA
Youths in Action (a community organization started in 2005) in collaboration with Helites College (a higher education institution started in 2018) in Kenya, East Africa wishes to recruit and place international volunteers in Africa to help African children and community through teaching, mentoring, treatment, fundraising, conservation, adopting and building projects as detailed below.
PLACEMENT LOCATIONS: (ALL POSTS ARE IN EAST AFRICA)
KENYA: Nairobi, Mombasa, Malindi, Lamu (choose one location)
UGANDA: Kampala, Jinja, Gulu (choose one location)
TANZANIA: Moshi, Arusha, Mwanza (choose one location)
CONGO: Kinshasha and village settings
VOLUNTEER PROJECTS: (choose one project)
TEACHINGelementary school kids on mathematics, English language, sports, physical education, computers application Ms Office or religious education. You may also be involved in lecturing to secondary or college students on modules suitable or matching to your qualifications if need be.
COMMUNITY DEVELOPMENTthrough building of classrooms for schools that had been flooded or those that are in villages far from the city. You may also be involved in building houses for orphans or widows, drilling of boreholes, building improved latrines and toilets, extra co-curricular activities, organizing fundraising events and water treatment activities in the communities.
MENTORINGstudents on drugs abuse, reproductive health, sanitation, disease prevention, career, how to study, good parenting, healthy eating among other topics of interest to youths and community members. COACHING youths and students on physical education, talent development, general sports, decision making and other related projects fit for youths
ENVIRONMENTAL CONSERVATIONaround the Indian ocean, ponds and rivers to conserve biodiversity and encourage co-existence of animals, forests and human beings. It will involve educational tours and sensitization of community members and students in schools, reafforestation, preparing tree nurseries, protection of water sources, water harvesting and treatment helpful to the communities.
MEDICALwork involves helping the sick and malnourished to get treatment, general check-ups, counselling and sensitizing the community, sanitation activities, participating in medical camps, home visits to elderly and recuperating persons, taking measurements on blood pressure, weight and height in hospitals and clinics.
ORPHANAGEcare involves taking care of the orphans (human beings or animals) or working with street children through teaching , counselling and caring for them. Animal orphanages are not so many but they also involve treating, rescuing and caring for the injured or orphaned animals e.g. elephants, turtle, monkeys, cats, donkeys etc
PROGRAM FEES:
2 Weeks: $ 250
4 Weeks: $ 450
6 Weeks: $ 700
8 Weeks: $ 900
10 Weeks: $ 1,150
12 Weeks: $ 1,400
NB: The fees depends on the duration you want to volunteer with us
FEE INCLUDES/COVERS:
Accommodation (self-contained one bedroom or bedsitter or living with host family)
Three meals a day
Airport pick up and drop off
Registration and administration fee
Orientation by experienced staff
Donation to local projects,
Local tours to two sites
FEE EXCLUDES
Flights
Visa
Spending money
Extra adventure
DETAILS ABOUT VOLUNTEER TEACHING IN KENYA
TYPES OF SCHOOLS: Elementary/Primary School
AGE OF STUDENTS: 6 – 18 Years
CLASS SIZES: 30+ Students
ROLE: Teaching assistant (English) or other subjects
REQUIREMENTS: None
EXTRA-CURRICULAR ROLES: Art, Drama, Sports
LENGTH OF PLACEMENT: From 1 week to 12 weeks
START DATES: Flexible but prefer on May to September (Summer Break)
TIME: From 8 am to 12 pm everyday
OVERVIEW OF TEACHING PROJECT
Do you want to experience exceptional experience interacting with kids aged 3 years to 17 years? Do you want to impart knowledge to bright kids, learn from them and improve the education standards of Kenyan kids? If yes, welcome.
Our partners in education sector require qualified adults to interact, counsel, teach, learn and encourage kids in the county to improve performance and help in the struggle in their academic journey towards improving the education standards of the students in the country.
Since Kenya made elementary education free, many students joined schools beyond capacity of schools and expectations of the government. Hence, most elementary schools in rural Kenya have no enough teachers making it difficult for the few available teachers to complete the syllabus or interact well with students in the highest standards due to staff burnout and high workload. This is the reason we need your services to teach, counsel and learn from the community you will serve.
You will gain work experience teaching English abroad at elementary or primary schools in East Africa (Kenya) and no formal teaching qualification or ToEFL is required. Even if you are a student on year or semester break or you are a qualified teacher at any age or experience, you will find a place to improve education standards in Kenya.
Most Kenyans communicate in English and Kiswahili. However, Kenya enjoys a diversity of over 42 tribes each with a unique language and culture. This makes Kenya a beautiful place to volunteer, help, teach and learn from the community you serve.
All elementary and high schools are English-speaking and all the lessons are carried out in English ensuring a bilingual policy for future generations. Volunteers are therefore welcome in order to take the pressure off the teachers and provide the children with the individual attention they so desperately need.
For More Information: Call/WhatsApp Kenya: +254717593312
HOW TO APPLY:
Kindly, fill a volunteer application form attached in this link https://helitescollege.com/international-volunteer-application-forms/ and state the project and location of your choice or interest
THEN
Send your resume/CV and the filled form to
director@helitescollege.com and cc to youthsinactionafrica@gmail.com
About the organisation
Organisation name : Youths in Action (Helites College)
Not for Profit : Yes
How to apply for this role
---
Please quote in application: VOLUNTEER ABROAD IN AFRICA via Pro Bono Australia.
---