News
Featured news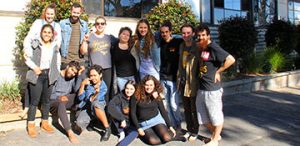 This week Equity Trustees released its inaugural Annual Giving Review. Jodi Kennedy, general manager charitable trusts and philanthropy, explains how it marks the beginning of their journey towards measuring impact.
Giving away money is easy to do. Doing it well is a different story.
As one of the largest providers of philanthropic giving in Australia, Equity Trustees is responsible for giving over $80 million of philanthropic money to the community every year. This is a privilege and role that we take very seriously.
This week we …
Latest news

Australia's disability policy beyond 2020 must focus on ...
Events and education
VolunteerMatch
Search for an opportunity
Source
Find a supplier for your community organisation
How would you like to connect?