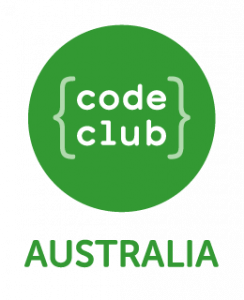 Location : Melbourne, Sydney
Organisation : Code Club Australia
Work Type : Full-time
Salary Type : Annual Package + Commission
Application Closing Date : 31-05-2018
About the Role
Code Club is seeking a General Manager to take our organisation to the next stage of growth!
We're looking for:
Deep knowledge of the Australian Charity and NFP fundraising space.
An authentic leader who can inspire the team of ~6 staff and a number of interns, our numerous sponsors and thousands of volunteers to achieve our goals.
A consummate program manager, someone who can make budgets go further, who can turn their hand to all parts of operations and stay calm in a crisis.
Lead our existing national campaigns such as Moonhack, Vogue Codes, Kid Inventor day, and look for other opportunities for us to further lead the space on how to engage kids into technology and learning how to code.
A true campaigner, and leader: someone who can persuade doubters to change their mind, to encourage more people to get involved to help & to lobby government & corporates to contribute with time, resources or funding.
Please see attached position description for more information about Code Club and the General Manager role.
About the Organisation
Organisation Name : Code Club Australia
Note that due to the response to this job opening, we have begun interviews and interested candidates are encouraged to apply ASAP.

Code Club Australia is a free network of coding clubs for kids with the mission to #getkidscoding! We are a charity with the aim of giving every child the skill, confidence and opportunity to shape their world. All Code Clubs are free to join, and are supported by volunteers, parents, educators and our partners.
Code Club aims to democratise digital technologies education for all kids. We achieve this through a three-pronged approach:
- We develop, support and connect volunteers in Code Clubs with resources and a framework, like our 100+ hours of free projects and guides online.
- We train educators through our teacher training online, and our face to face programme and align our programming to curriculum and relevant learning outcomes.
- We organise, partner with and coordinate large and small scale outreach activities around the country to raise awareness, enthusiasm and support for Code Clubs in every corner of Australia.

Since launching in 2014, we have built up a network of 2,200 clubs, trained 3,200 teachers and helped to educate 165,000 kids on the fundamentals of computer programming. Our aim is to prioritise regional development of Code Clubs and Code Club teachers, and drive diversity in Digital Technologies Education.

We're incredibly proud of what we've built so far, but we are far from done yet.
We'd like to put a Code Club in every primary and secondary school in the country. We are open to all forms of commercial partnerships that would enable us to spread our influence and reach even further.

Code Club Australia is part of a worldwide network. Code Club World was founded in the UK in 2009 and now has 10,000 clubs active in 12 different partner country locations. Code Club merged with the Raspberry Pi Foundation in 2016, we know our future is only set to grow even bigger as Australia is the largest Code Club network outside of the UK.

We are looking for a motivated, passionate individual who can lead the charge to make this happen. Someone with extraordinary fundraising, leadership and stakeholder management skills, also with a phenomenal ability to inspire people from diverse backgrounds to start as soon as possible to help us lead Code Club Australia into our next phase of growth.

This person will need to be able to talk confidently manage interactions with diverse audiences from government and education officials through to large corporate representatives, teachers, parents and of course children.

Apply for this Job
Interviews have begun for this role, and we will continue to review applications until the position is filled.
The General Manager position is the operational lead at Code Club and your interview process may vary depending on your experience, your location and timing. Interviews will at minimum consist of an application review, screening and interviews with our Board. All applicants must have full working rights in Australia and must be prepared to pass a working with children check, and other background checks as determined as a condition of accepting the role.

To apply for this role please submit a current CV or Resume and a cover letter. Please indicate your availability to work in either Sydney or Melbourne in your cover letter. Applications to be reviewed on a rolling basis. Early applications will be at an advantage.

Separately, please submit answers the following questions, in less than 500 words total (one page all up):
- Code Club aims to democratise digital technologies education. Please indicate your familiarity with this issue and your passion for creating opportunities for young people through education.

- A large part of our highest impact work is conducted in regional areas, or in the theme of diversity (for instance, encouraging more girls to get active in STEM education). Please share how you might drive diversity through Code Club in the role as GM.

- Fundraising and stakeholder management will be a big piece of this role. Please outline any experience you have in this area and where you can, give us examples of funds raised, who from, and tell us: How did you overcome the challenges of fundraising in a very crowded ecosystem?


Submit your complete application to Jobs@codeclubau.org with the subject GM, and your name. Only complete applications will be reviewed. We are a small organisation with limited resources, and we will only reply to top candidates with invitations for screening and interviews. Thank you for your interest in the position!
---
Please quote in application: General Manager, Code Club Australia via Pro Bono Australia.
---