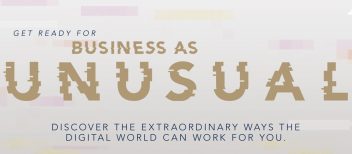 Event 19 September 2019 - 09 November 2019 Adelaide , Brisbane , Canberra , Hobart , International , Melbourne , Perth , Sydney
Discover the extraordinary ways the digital world can work for you! Technology is completely transforming how we think, feel and work. That's why...
VIEW DETAILS
The Pro Bono Calendar is the social sector's calendar. It's a place for charities to promote their fundraisers, for for-good companies to promote their workshops and conferences, and for socially-minded people to find out what's on in Australia's most important sector.
Filter by event type, category and location to find out what's going on in your area.