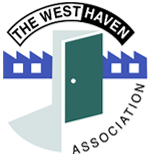 Organisation : The Westhaven Organisation
Location : New South Wales (Dubbo)
Work Type : Full-time
Profession : Finance & Accounting
Sector : Community Support Services
Salary Type : Annual Package
Application Closing Date : 24 Sep, 2018
About the Role
Enable organisational objectives of enhanced performance to be implemented and delivered through the effective management and provision of robust financial and accounting framework and support systems.  You will advise and support the CEO with nimble insight on financial viability, cashflow and liquidity of the organisation. Affirm that agreed business strategies are implemented and delivered to maximise efficiency and sustainable growth and to take advantage of existing and emerging business opportunities that fit the strategic plan.
  
In particular you will be required to:
Design and lead the strategic direction of the Financial Services and Accounting senior leadership team to deliver Accounting, Finance, Asset Management, and Procurement services, to achieve agreed operational performance within budget; while supporting senior managers to achieve excellent customer and stakeholder engagement and satisfaction levels.
Collaborate with the CEO to design and deliver long and short term strategic financial sustainability plans to support the on-going viability and sustainable growth of Westhaven;.
Define and direct the implementation of workable financial strategic priorities for Westhaven;
Develop and present consolidated financial forecasts and budgets for the consideration of the Board, and recommend major financial policy changes and developments;
Monitor and advise on the overall operations to achieve revenue and expense targets of the budget, and guide satisfactory financial performance;
Direct the alignment of financial recommendations to the preparation, communication, and execution of operating objectives, plans and programs;
Negotiate major financial arrangements and long-term partnerships;
Deliver development, analysis and reporting of finance related matters against the risk management and governance frameworks.
Advise on financial and accounting compliance issues, and develop and oversee implementation of actions to mitigate and control financial risk.
Direct the integration of upgraded financial management, accounting systems and processes to reflect changing business requirements of the various income streams for a registered charity with FBT exempt status.
Ensure financial management and accounting systems and processes reflect the business requirements of the NDIS program of person-centred care.
Who you are
Strategic commercial experience, and knowledge of how to apply this approach in a not-for-profit community sector organization dedicated to addressing the needs of people living with a disability, and supporting them to live the life they choose.
Strategic thinker with demonstrated commercial acumen within the Human Services Industry, and with the ability to plan and deliver outcomes that advance the long-term interests of the organization with emphasis on cost benefit analysis and ensuring a sustainable relationship with the client.
Outstanding financial skills; as a financial leader, with a proven track record (10 years), you will have exceptional interpersonal and negotiation skills, and a demonstrated ability to form strong relationships and work collaboratively with stakeholders at local and national levels.
Insightful leadership and influencing skills to drive activities that support organisational and operational sustainability and engender a culture of accountability, transparency and achievement.
Tertiary qualifications in business management/ accounting and full membership of CPAA (or equivalent professional body) with commercial experience
High level computer literacy in contemporary finance and accounting software applications
Excellent people skills with the ability to collaborate across an organisation to influence change, developing a climate for offering information and opinions and a proven record of successful staff management.
Demonstrated business improvement driver; through the development and innovation of financial systems and processes, within a business operating with a budget over $40m and with assets in excess of $20m.
Strategic grasp of the changing landscape in the provision of out of home care and disability support services, and associated funding changes under the NDIS and Statutory Out of Home Care;
Experience in overseeing the financial requirements of multiple government funding contracts and an understanding of individual funding.
  
The reward:

The rewards from working with Westhaven is difficult to restrict to dollar terms. This opening to be part of the journey that lies ahead for our organisation represents:
the opportunity to be part of a fundamental transformation of Westhaven as a business and a service provider for people living with a disability;
a rewarding opportunity to help make a difference to the lives of some of the most disadvantaged members of our community while contributing to the community as a whole;
the chance to drive fundamental change and help forge a prosperous organisation at a time when we need to reinvest in our assets.
About the Organisation
Organisation Name : The Westhaven Organisation
Westhaven has been a part of Dubbo and the Orana region since 1957, providing employment, transport, respite, recreation, training, accommodation, recreation, socialization, transport, counselling, training and employment opportunities for people with disability to live the life they choose. 


Successful Western NSW Regional Business Award 2018  "Employer of Choice"," Excellence in business",  the Gold Rhino 2017 "Dubbo's most outstanding business".
$30+ million turnover reinvested into the Dubbo community set to double in the next decade.  The introduction of the National Disability Insurance Scheme (NDIS) and fee for service model, requires diversification of income sources and creation of partnership arrangements with business and other community sectors.  The growth program requires a strong Finance Manager to strategically drive long-term profitability and enhance management decision making through effective frameworks.



Apply for this Job
For details concerning this role, please contact
Shane Donohoe
Phone : 0410510525
Email : Sdtalent@outlook.com
 What to do next
We are excited to hear from you about the opportunity and look forward to receiving your CV. Please apply online using the link below.  Alternatively for a confidential discussion, please contact Shane Donohoe on 0410510525 or by email to sdtalent@outlook.com.  WWW.sdtalent.com.au  
 A competitive remuneration package is offered commensurate with skills, experience and capabilities.
 
Applicants must possess the right to work in Australia. Only Short-listed candidates for this position will be contacted within the next 7 days.
  
If this role sounds like the change you've been looking for, please submit your application specifically addressing the requirements of the role requirements.
---
Please quote in application: General Manager Finance via Pro Bono Australia.
---