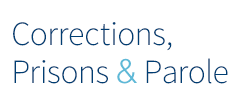 Organisation : Metropolitan Remand Centre
Location : Melbourne
Work Type : Various
Sector : Law, Justice & Human Rights
Salary Type : Annual Package
Salary : Various
Application Closing Date : 30 Jan, 2019
About the Role
Are you open to a career change that will make a positive impact on your community? You should consider becoming a prison officer.
New year, new career! Help Victoria remain a safe place to live by keeping our prisons secure and supporting offenders through rehabilitation.
No qualifications required. You will undertake a comprehensive, fully paid, eight-week training program before your first day on the job.
Full-time and casual roles available! Enjoy a good hourly rate or salary with generous penalty rates for night and weekend shifts.
Fair recruitment process. It's not about who you know here – we're looking for new people with energy, maturity and life experience.
Get shift times well in advance. You'll be able to plan your life to make sure you still take care of your personal priorities outside of work.
The Department of Justice and Community Safety is now recruiting a new squad of casual and full-time prison officers for the Metropolitan Remand Centre, to commence paid training in mid-April this year.
INFORMATION SESSIONS
The role of a prison officer can be radically different from what you might expect, so we encourage you to register for one of our free information sessions. You'll hear about the experiences of current prison officers directly, and also be able to ask any questions you have about the job.
Saturday 19 January
Metropolitan Remand Centre
10:30am – 12:00pm
Please register here
Tuesday 22 January 
Werribee
6:00pm – 7:30pm
Please register here
Attending an information session is not compulsory, and we still encourage you to apply if you can't make it along. 
IT'S IMPORTANT WORK
The secure containment of offenders is a cornerstone of a safe Victoria. In addition to aiding this effort, as a prison officer you will help offenders undergo rehabilitation. You will be given a case load of prisoners, and will guide these men to adopt more positive behaviours, while also maintaining important family and community connections. Gaining enriched prospects and relationships while in prison helps reduce reoffending when released, and sets these men on the path to making a constructive contribution to our shared lives.
WHAT'S IN IT FOR YOU
The benefits of this job don't stop at the camaraderie you will enjoy with your co-workers, or the gratification you'll feel from seeing positive rehabilitation results, you will also:
◉ As a casual officer, you get a job that fits in with your life. You get to set your availability, so no more missing out on important family or social commitments that matter to you.
◉ Casuals earn an hourly rate of $32.60 plus super, while full time staff earn an annual salary starting at $54,439 plus super.
◉ Enjoy generous penalty rates paid on night shifts and weekends, and yearly performance-based salary increases.
◉ All new staff undergo eight weeks of paid full-time training. By the end of the program, you will feel well equipped to begin your new job. Upon commencement, you will continue working towards a Certificate III accreditation in Custodial Services Practice.
◉ Enjoy access to secondment, higher duty and promotion opportunities regularly offered to top performing staff.
There are many other advantages in working for the Department of Justice and Community Safety at large, as well, including:
✔Transparent performance framework – approach your work with confidence in how you're tracking, working to a professional development plan agreed on by you and your manager.
✔Generous leave entitlements – provisions for many forms of leave; including parental, personal, carer's, study, cultural, compassionate and sick leave.
✔Employee Assistance Program support – you are encouraged to use this short-term, confidential counselling service if you experience emotional stress, relationship problems, conflict with others or personal issues.
✔The Social Club – option to join this lively group, which gives you access to discounted gift cards, films, travel and online shopping. We also have a welcoming Pride Network with prison officer representatives.
WHAT SKILLS SHOULD A PRISON OFFICER HAVE?
"We need respectful and non-judgemental officers. To have a good working relationship with someone, there has to be a level of respect. It's about being respectful to the prisoners, and usually it comes back to you. If you can have that working relationship together, it makes the job a lot easier." – Rob, Prison Officer, MRC
To thrive in this job, you'll need energy, empathy and resilience. We're not concerned about which gender you identify as, or if you've worked in hospitality, sales, administration, construction or security; or been a labourer, a teacher or a retail assistant. We want prison officers with life experience – people who can find common ground with anyone. 
You should also possess:
◉ Strong verbal communication – you have the ability to de-escalate a situation purely through your negotiation and verbal reasoning.
◉ Professionalism – you have integrity and maturity. You respect the importance of doing your work thoroughly.
◉ Conflict management and problem-solving skills – you will encounter conflict and problems regularly, so you need to be able to think on your feet, adapting what you've learned as best practice to the scenario.
◉ Initiative and accountability – you won't pass the buck if you know you should be contributing. You'll be responsible for your actions and take opportunities to raise new ideas. 
About the Organisation
Organisation Name : Metropolitan Remand Centre
Metropolitan Remand Centre (MRC) is a maximum security remand facility. Prisoners on remand are alleged offenders who were not bailed when charged with a crime and are awaiting the outcome of their court case.
MRC is designed in a 'campus' style, with facilities and accommodation surrounding open space for physical exercise. Accommodation is a mix of single and double cells in variable-sized units. Each accommodation unit has program and resource facilities, interview rooms and satellite links.
MRC sits adjacent to two other prisons in the Melbourne suburb of Ravenhall – a private men's prison, Ravenhall Correctional Centre; and a state-run women's prison, Dame Phyllis Frost Centre.
MRC is operated by the Department of Justice and Community Safety, which is one arm of the Victorian Public Service, a recognised top employer of choice nationally. All of our staff work to the vision of a safe, just, innovative and thriving Victoria; and as a prison officer, you will be a key player in helping us meet our goal.
Apply for this Job
Applications not allowed for this job listing.
---
Please quote in application: Prison Officer - Metropolitan Remand Centre via Pro Bono Australia.
---