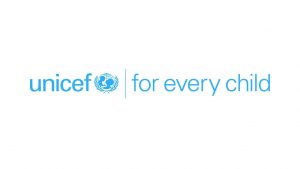 Organisation : UNICEF
Location : International (Geneva, Switzerland)
Work type : Full-time
Sector : Children
Salary type : Annual Package
Application closing date : 23 Jun, 2019
About the role
Purpose of Role
The Private Sector Fundraising (PSFR) section sits within the Private Fundraising and Partnerships Division (PFP) and works with National Committees and UNICEF Country Offices to maximize income and drive income growth. This role sits in the Individual Giving Team and reports to the Fundraising Manager Individual Giving (P4). The individual recruited into this position will act in support of national fundraising efforts in nearly 60 markets. Bring your extensive individual giving experience to us and be part of the team that takes Private Sector Fundraising to the next level in UNICEF. Do so knowing the life changing impact that your work will have for millions of children across the world.
This post provides strategic and tactical leadership across all areas of individual giving, identifying and driving best practice with the aim of maximizing income for UNICEF. Key business areas will be pledge acquisition, retention and value maximization; one off cash giving including middle donor programs; fundraising from individuals in emergencies and legacy marketing. A key focus area will be identifying opportunities to integrate these activities and optimize results across all offline and online channels. In doing so, you will work in close coordination with channel specialists located in Geneva and our regional support centres in Panama and Bangkok as well as with consultants around the world.
The role will be guided by the overall PSFR income strategy and in particular the Individual Giving Income Strategy. In addition, the staff member will coordinate with other relevant stakeholders including the Supporter Engagement Strategy and guide teams to optimize efforts to enable the growth in individual giving income.
Summary of key functions/accountabilities:
Work directly with National Committee and country offices to develop and optimize individual giving fundraising strategies and performance.
Deliver direct technical support to fundraising teams on all levels in markets where needed, as well as work with other specialists to support markets where relevant.
Work with Regional Support teams and other relevant HQ teams in the development of appropriate global supporter and fundraising strategies as well as in the coordination of market support.
Advise on global investment allocation and support the development of Investment and Innovation Fund applications, as well as the subsequent implementation and monitoring of these programs.
Ensure continuous local testing, collate learnings and apply to our programs to maximise results. 
Facilitate the sharing of best practice between individual giving practitioners in UNICEF via workshops, social media, and fundraising intranet and on an ad-hoc basis. Create & share global resources – e.g. scripts, best practice manuals and e-learning tools.
Develop relationships with internal and external experts and engage as relevant if market specific strategic opportunities arise.
Provide advice and expertise on post-acquisition payment processing and donor communications.
Work alongside other individual giving specialists to achieve efficient strategic and tactical intervention in markets, supporting them in their IG income growth.
In addition to these duties, the incumbent will also provide support to markets in the event of a significant media-driven event or emergency, maximizing the short and long-term fundraising opportunities.
Keep in touch with industry experts and keep track of competitor activities.
Track the global developments in individual giving across the NGO sector, both inside and outside UNICEF, especially maintaining relationships with key influencers. 
Furthermore, the incumbent will remain sensitive to risk in the programs that he/she is supporting and escalate as necessary.
 Profile
Experience
At least 8 years hands-on experience, in progressively responsible roles, of managing and developing individual giving activities, with at least 3 (and preferably 5) of those years in charities/NGOs including experience of international fundraising.
Education
Advanced university degree in Business Administration, Economics, Marketing, Fundraising, Social Sciences, Public Administration, International Relations, or equivalent. 
A first level university degree in combination with qualifying experience may be accepted in lieu of the advanced university degree.
Languages
Proficiency in English. Working knowledge of languages spoken in countries where UNICEF has National Committees would be an asset.
The technical competencies required for this post are:
Core Values
Commitment
Diversity and inclusion
Integrity    
Core competencies:
Communication (Level 3)
Drive for Results (Level 3)
Working with People (Level 3)     
Functional Competencies:
Applying technical expertise (Level 2)
Entrepreneurial Thinking (Level 2)
Analysing (Level 2)
Persuading and Influencing (Level 2)
Relating and networking (Level 3)
To view our competency framework please click here
Additional Comments
This is a P4 post on the UN Salary scales. To find out more about what this means, please visit the UN site on Salaries and Post Adjustment: www.un.org/Depts/OHRM/salaries_allowances
UNICEF is committed to diversity and inclusion within its workforce and encourages qualified female and male candidates from all national, religious and ethnic backgrounds, including persons living with disabilities, to apply to become a part of our organisation.
About the organisation
Organisation Name : UNICEF
Background
The fundamental mission of UNICEF  is to promote the rights of every child, everywhere, in everything the organization does in programs, in advocacy and in operations. The equity strategy, emphasizing the most disadvantaged and excluded children and families, translates this commitment to children's rights into action. For UNICEF, equity means that all children have an opportunity to survive, develop and reach their full potential, without discrimination, bias or favoritism. To the degree that any child has an unequal chance in life in its social, political, economic, civic and cultural dimensions her or his rights are violated.
There is growing evidence that investing in the health, education and protection of a society's most disadvantaged citizens addressing inequity not only will give all children the opportunity to fulfil their potential but also will lead to sustained growth and stability of countries. This is why the focus on equity is so vital. It accelerates progress towards realizing the human rights of all children, which is the universal mandate of UNICEF, as outlined by the Convention on the Rights of the Child, while also supporting the equitable development of nation.
How to apply for this role
Applications not allowed for this job listing.
---
Please quote in application: Fundraising Specialist (P4) – Individual giving via Pro Bono Australia.
---