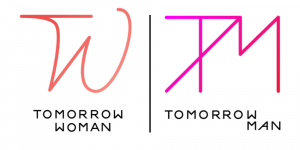 Organisation : Tomorrow Man and Tomorrow Woman
Location : Melbourne (Hawthorn)
Work type : Full-time
Sector : Community Development, Education & Training, Men, Mental Health, Women
Salary type : Annual Package
About the role
Help create healthier blokes and fearless women for tomorrow
Fixed-term contract (12 months)
Hawthorn ok for you?
This role is a biggie for us. It's one of our most pivotal roles and there are a number of moving parts to it. So in summary…
You'll lead the kick-ass legends in our facilitation team. This is the team that travels around Australia and are the coal face each week changing the lives of boys/men and girls/women. Sometimes it'll be operational support, organisation and planning, and other times it'll be coaching and emotional support. Ask yourself, who's Batman without Robin? What's a Tuesday without Tacos? Pizza without pineapple (yes…controversial)? These are the types of questions our facilitators will be asking without you in their lives!

You'll play a lead role in managing and strengthening the relationships with our funders and partners. We're so lucky to be supported by some really awesome organisations and each of them deserves our very own brand of TM/TW love! Many of them will look to you for guidance as to how we collaborate, how we use their funds and reporting relevant to the impact we're making.

You'll hold the TM/TW programs. That is, everything from scheduling & planning to customer data & CRM management, fund management & invoicing,  wellbeing support, training needs, to program and content review with the team.
You might be thinking that's a lot for one person, and we want to be upfront that it's a busy role. With this said, you'll also be supported by our National Program Coordinator (Del), General Manager (Adam) and our Co-founder and CEO (Paige) – we make a pretty cool team.
Enough about us, what about you?
Like we said, this role is like a giant lego brick that much of our business is connected to, so it's super important that you have a background in program management and wellbeing (i.e. social work, community development, psychology etc) to make sure you hit the ground running…no, sprinting!
What's more important is if your bestie was introducing an award in your honor, they'd say a bunch of really nice things about you before announcing the winner. Things like…
You're fun, a people-person, you love building meaningful relationships and have a knack for gaining people's respect and rapport quickly. You're super caring, authentic, and genuinely motivated to support, coach and develop a team (quietly fist-pumping yourself when they succeed). You are a problem solver who's always thinking about improving the way things are done. You're so organised, it's embarrassing – yep, you're a geek that gets a buzz out of slick systems and processes. You're the best communicator they know – that is, astute at listening, you communicate clearly, write well and can explain just about anything to anyone no matter how unique or difficult the situation. You can handle just about anything that comes your way. You are a hard worker that oozes team spirit, can manage handling the juggle and you're passionate about your work, what it means and making a difference to the world.
So…
If you're still reading this, then you probably like our vibe, which means we'll probably like yours, which means you'll probably love working with us!
We need you for at least 12 months to cover our existing National Program Manager.
Oh, we can't forget this bit … TM and TW are growing….fast! Every year the demand for our work increases, and that's awesome because it means our team's careers can grow as we do.
About the organisation
Organisation Name : Tomorrow Man and Tomorrow Woman
What is Tomorrow Man and Tomorrow Woman?
If you've ever seen the ABC documentary series 'Man Up' (viewed +80 million times), then you might be familiar with our work here at Tomorrow Man (TM). We're a rapidly growing, social enterprise that since 2017, has been inviting Australian men, young & old, to have no holds barred conversations that deconstruct and rewrite the rules of masculinity – to create healthier versions of blokes around the country. You'll find us in all environments – high schools, amateur & elite sports clubs, corporates, blue-collar workplaces … through to machinery sheds in rural Australia!
Tomorrow Woman (TW) aims to empower women of all ages to reignite with their authentic voice. Through deconstructing the stereotypes and pressures all women face, we create space to rise above the noise and see ourselves for who we really are and what we want to be tomorrow. Our newest offering, TW launched softly in 2018, and while you won't find much about this part of our business online…yet, TW is gathering serious momentum, and it's an exciting time to be apart of this chapter of the business as it takes off!
A peek at our culture.
We're open to growing, evolving and changing and we thrive on innovation, and people who are not afraid to take charge, have new ideas and flourish on giving and receiving feedback.
We've been doing this work for many years and are inspired to show up every day and give all that we can to make life better for Australian men and women (and inadvertently all of the people orbiting in their lives). We're an eclectic bunch (just check our Insta – @tomorrowman_au – and you'll see what we mean).
What's important to us is being values-led, having a sense of fun, celebrating individuality, being passionate about what you do, and a bit of hard work along the way. We love it, and we think you will too.
How to apply
Applications not allowed for this job listing.
---
Please quote in application: National Program Manager – Tomorrow Man & Tomorrow Woman via Pro Bono Australia.
---